CAMERAS & LENSES FOR MACRO PHOTOGRAPHY
---
Explore the world in intricate detail.
Almost any camera is capable of shooting macro photos, but to get the best shots, cameras with larger sensors will provide better dynamic range and image quality, which will help you capture all of those juicy little details.
| Model | Canon EOS R6 Mark II | Canon EOS R7 | Canon T7 | Nikon Z5 | Nikon Z6 II | Sony A7 IV | Sony Alpha 7C |
| --- | --- | --- | --- | --- | --- | --- | --- |
| Megapixels | 24.2MP | 32.5MP | 24.10MP | 24.3MP | 24.5MP | 33.0MP | 24.2MP |
| Sensor Type/Size | CMOS / 36 x 24 mm / 1.42 x 0.94 in | CMOS / 22.3 x 14.8 mm / 0.88 x 0.58 in | CMOS / 22.3 x 14.9 mm / 0.88 x 0.59 in | CMOS / 35.9 x 23.9 mm / 1.41 x 0.94 in | CMOS / 35.9 x 23.9 mm / 1.41 x 0.94 in | CMOS / 35.9 x 23.9 mm / 0.92 x 0.61 in | Exmor CMOS / 35.6 x 23.8 mm / 1.40 x 0.94 in |
| Processor | DIGIC X | DIGIC X | DIGIC 4+ | EXPEED 6 | 2 X EXPEED 6 | BIONZ XR | BIONZ X |
| Stabilization | Up to 8 stops of shake correction with Coordinated IS | 5-axis In-body Image Stabilization with auto-level technology | In-lens | 3-axis VR/5-axis VR, depending upon lens used | 5-axis VR | 5-axis optical image | 5-axis In-body |
| ISO Sensitivity | 100-102400 | 100-32000 (expandable to 51200) | 100-6400 (expandable to 12800) | 100-51,200 (Expanded: Low to 50; High to 102,400) | 100-51,200 (Expanded: 50 to 204,800) | Still: 100 to 51200, Expandable: 50 to 204800 | 100-51200 (Expandable: 50-204800) |
For those just beginning their photographic journey, or on a tighter budget, we recommend the Canon EOS Rebel T7 with 18-55 IS II Lens. The EOS T7 DSLR camera opens the door to a world of flexible options. Nine autofocus points and AI Servo autofocus will help keep your subject in focus while a 24MP sensor provides enough resolution for high-quality printed photos. The 18-55mm IS II lens features a minimum focus distance of 25 cm (9.84 in) and a circular aperture for exquisite rendering of out-of-focus backgrounds, perfect for portraits and macro photography. Canon offers a wide range of additional lenses, so you can easily expand your creative capabilities.
Take a deeper look at the Canon EOS Rebel T7 with 18-55mm IS II Lens
Choosing a new camera is very much a personal choice, but there's one model that was most recommended by our experts: The Canon EOS R6 Mark II with RF 24-105mm f4-7.1 IS STM Lens. With a 24.2MP full-frame sensor and a DIGIC X Image Processor to help you capture sharp and detailed images, up to 30fps shooting, blazing fast autofocus, in-body image stabilization, and subject detection developed using Deep Learning, the EOS R6 Mark II carries a suite of features and technical capabilities to make shooting photos and videos a rewarding experience. Shoot photos from as close as one inch away with the RF 24-105mm lens, which features a maximum magnification of 0.5x using Center Macro Focus.
Lenses for Incredible Detail
By definition, a macro lens is one that reproduces the image at a 1:1 ratio of its original size, or greater (ie. 2:1, 3:1, etc.) and can capture images clearly within a short focusing distance. Canon, Nikon, Sony and other major brands offer lenses in this range. Additional options are available as well from third-party brands like Sigma and Tamron, sometimes at lower price points which make them great options for budget-conscious photographers. Specialty lenses like those from Laowa offer more creative flexibility.
Macro Shots from a Distance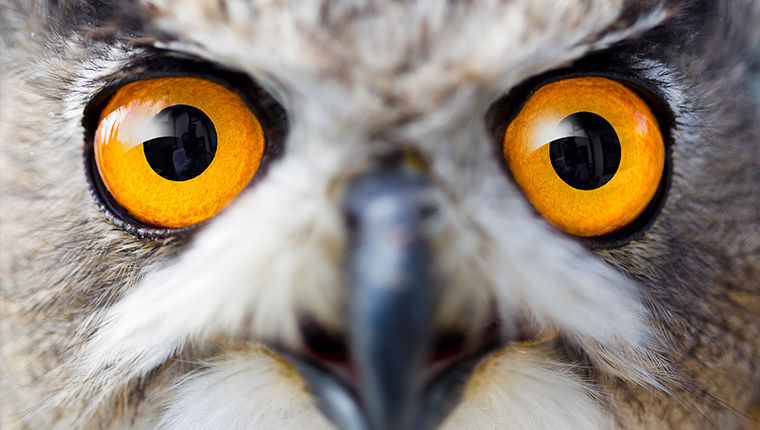 Getting up close to your subject can sometimes interfere with the lighting. Sometimes getting up close isn't possible at all. How do you capture macro shots of something you can't get close to?
Not only do telephoto lenses solve this problem, but they can also bring more creative options to the picture, such as better depth of field, more natural light and a wider range of framing opportunities. Olympus has some helpful information on shooting telephoto macro photos in this article.
Macro for Every Season
The changing seasons offer new opportunities to capture photos. Birds migrate south or shed their summer garb for winter snowsuits. Leaves flare into brilliant hues before succumbing to gravity. Winter creeps in – first frosts, first snowfall. There are plenty of opportunities to grab your camera and explore the world. Read Get ready for the colors of autumn with macro photography for inspiration and ideas!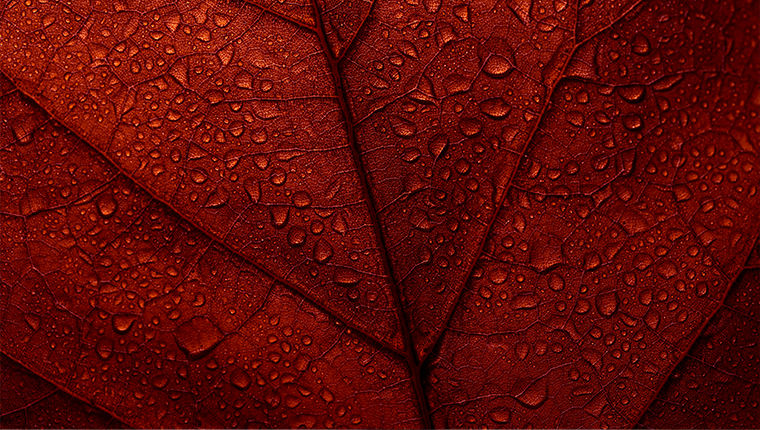 Got Questions?
Contact our Customer Service team using Online Chat, they'll be happy to help.
We've found a few resources that you might find helpful as you explore your options:
Four Stories from Sigma
Sigma shares stories from four photographers who used the 105mm F2.8 DG DN Macro (Art) Lens to capture fantastic shots of a variety of subjects.
Extended Warranty
Keep your gear safe! Henry's offers 2 or 3-year extended warranties on cameras and lenses.
Find out more