Photo Ids
Quick. Easy. Accurate.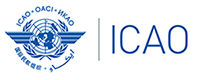 Taken by a Henry's professional, using the latest biometric technology.
Starting at $24.99
Have your photo emailed to you or saved on a USB key so you can apply online.*
*Additional charges apply.

Processed in 15 Minutes
Once we have taken your photo it only takes a short amount of time to process and get you on your way.*
*Average time for adult passport photos.
Visas, Permanent Resident, Licenses & More
Get your Social Profile, Visa, Permanent Resident, or Student Card photos taken at any Henry's store location. No appointment necessary!
Looking for Passport Photos?
We can provide Passport Photos for everyone in your family, even babies! No appointment necessary.
Photo IDs - Frequently Asked Questions
No. Come in anytime during regular store hours and our staff will be happy to help.
Photos start at $24.99 for an individual. Have your photo emailed to you for only $29.99.
*Regional pricing may vary
Avoid small stripes and white shirts, sweaters, dresses, etc. Hats and glasses must also be removed. Head coverings are usually allowed for religious devotion but you should always check the country's document photo guidelines.
Henry's Staff are able to take photos for other forms of identification like Visas for work, study or travel, Permanent Residence Cards, Green Cards, International Driver's License, Scuba License and Firearms License.
Yes. We often are asked to provide a digital image for LinkedIn, Facebook, Twitter, Instagram and anything else!
Yes, Henry's has the ability to take document photos for over 100 countries. The most popular include; US, EU, UK, Australia, New Zealand, Switzerland, France, Germany, Italy, India, China, Japan, Korea, Philippines, Russia, Thailand, Israel, Brazil, South Africa, Vietnam, Cambodia and many more.
With Biometric Technology, the camera that we use to take your picture automatically checks photos against passport guidelines to make sure you have the best chance of having your photos accepted at the Passport Office. Our passport photos are compatible with the e-Passports required by many countries, adding an extra level of security.
Henry's can provide a photo ID plus an email with the image for $29.99.
**Not applicable in the London Location**
If the ID does not have to comply with government regulations then of course you can smile!
** All locations can email and burn a passport/visa photo (that is regulated) except for London South. They will be able to email or burn to USB for a corporate ID etc. – a photo that is not regulated (ie. Date stamped on the file, file has not been altered etc).
Get Your Photo ID Photos At A Henry's Store Location Near You!