Passport Photos
Quick. Easy. Accurate.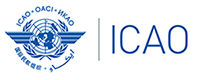 Taken by a Henry's professional, using the latest biometric technology.
Starting at $24.99
Have your photo emailed to you or saved on a USB key so you can apply online.*
*Regional pricing may vary.

Processed in 15 Minutes
Once we have taken your photo it only takes a short amount of time to process and get you on your way.*
*Average time for adult passport photos.
Get your passport photo taken at any Henry's store location. No appointment necessary!
We can provide Photo IDs for Student Cards, Permanent Residence and more.
Passport Photos - Frequently Asked Questions
No. Come in anytime during regular store hours and our staff will be happy to help.
Passport photos start at $24.99 for an individual. Have your passport photo emailed to you for only $29.99.
*Regional pricing may vary.
Avoid small stripes and white shirts, sweaters, dresses, etc. Hats and glasses must also be removed.
With Biometric Technology, the camera that we use to take your picture automatically checks photos against passport guidelines to make sure you have the best chance of having your photos accepted at the Passport Office. Our passport photos are compatible with the e-Passports required by many countries, adding an extra level of security.
**Henry's makes every effort to ensure your passport photo meets government standards. However, we cannot guarantee acceptance of passport photos by the Passport Office and cannot be held responsible for any loss, damages, inconvenience, or disrupted travel plans if not accepted for any reason. We recommend you submit your passport application well in advance of any proposed travel plans.
Get Your Passport Photo At A Henry's Store Location Near You!