The Best Gift Ideas for Photography Lovers
---
A lot of articles about gifts for photographers contain many of the same recommendations. They're not wrong – those are good ideas: memory cards, batteries, small tripods, cleaning kits and straps, etc. But if you really want to surprise them with a special gift, we have some ideas that will widen their eyes and their creative horizons.
Looking for more of a DIY approach to your gift? Henry's Photo Centre's wide array of photo gift options includes custom wall art, mugs and more.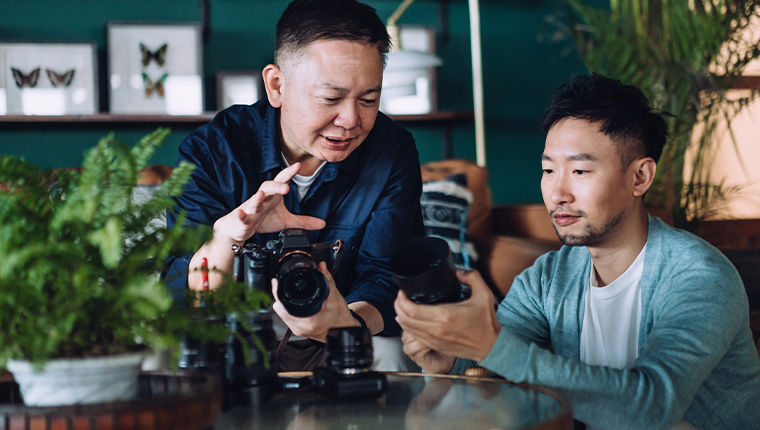 Instant Gift Success: A New Camera
It may not be an option for everyone, depending on how much you're willing or able to spend, but if you're looking for a camera for your loved one to explore the world with, these are some excellent options. From affordable entry-level cameras to action cameras and spec-heavy tools that they can kit out going forward, Henry's has something for everyone.
Lenses for different perspectives
If they already have a camera, you can expand their creative options with a new lens. From portraits to landscapes, macro to wide-angle, there are a variety of options for interchangeable lens cameras. For more recommendations check out our Macro and Bird Photography pages.

Got Questions?
Contact our Customer Service team using Online Chat, they'll be happy to help.
Photography & Video Accessories
Additional lighting, audio, tripods and stabilizers will improve the quality of their photos and videos. Here are some options:
Can't Decide? Give a Gift Card!
Henry's Gift cards are available in $10, $30, $50 and $100 values. The perfect gift to suit any budget!
Extended Warranty
Keep your gear safe! Henry's offers 2 or 3-year extended warranties on cameras and lenses.
Find out more