Shop Canon Cameras, Lenses, Printers & Accessories

Shop best-selling gear and accessories from Canon.
0%* Interest Financing
Fast & Easy Payment Plans
Shop in-store at any Henry's location and ask about instant financing on your next Canon camera, camcorder, photography or video-related gear.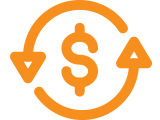 Trade-in, Trade-up
Trade in your old gear at any Henry's store location and save on the purchase of new Canon camera, lens or other Canon item.
Celebrating their 50th anniversary in 2023, Canon Canada has become Canada's #1 camera brand through their dedication to excellence and innovation. Canon's range of products include Powershot point-and-shoot cameras, EOS DSLR cameras and mirrorless cameras, lenses, camcorders and printers. In addition, Canon offers a wide array of accessories such as bags, flashes, binoculars, microphones and other accessories to help you make the most out of your photography and videos. From beginner to pro, Canon offers dependable, high-quality gear for everyone.
Through Creator Lab, Canon has developed an inspiring and informative community of ambassadors and experts as well as a plethora of resources for photographers, videographers, streamers and creators of all types and every skill level. Their Canon Coach app provides step-by-step instructions to help you learn how to use your Canon camera's advanced features.
With programs like Futures and their commitment to environmentally friendly initiatives, Canon positions itself well to support creatives now and into the future.