ESSENTIAL GEAR FOR
STREET PHOTOGRAPHY
---
Stroll the streets with the right gear to capture
portraits, architecture, patterns, fashion
and anything else that moves you.
Street photography seeks to capture the depth of what makes an impression on you, what speaks to you in that moment. A row of yellow cabs, the lined face of an elder, the colourful self-expression of individuals, the crisp lines of a building or the play of light across a bank of windows at midnight.
Henry's and pro photographer Anthony Jackson have these recommendations for your street photography kit,
including lenses, cameras, accessories, and mobile phone accessories for mobile street photography:

"Know your lens", says Anthony Jackson, a pro photographer and videographer who also works at Henry's. "It's really important to understand your focal length so you can have a rough idea of what will be in the frame before you raise the camera to your eye."
He explains that great street photographers often shoot with a 35mm or 50mm lens for about a year at a time. Using one lens for that much photography is bound to help you develop a deep, intuitive understanding of how to work with a tool. He recommends a 35mm F1.8 or F1.4 lens. "It's the most versatile and smallest lens you'll need while out in the street." If you're shooting on a crop sensor (APS-C format), Anthony says to go for a 24mm lens so you're shooting a 35mm-equivalent after the crop factor is taken into account. Sigma makes a number of affordable, small lenses with low apertures for you to consider.
What to look for in a camera? Fast burst rate, compact size, great low-light capabilities and light weight.
"Burst modes make sure you capture the subject exactly where you want them in the frame, says Anthony. "Look for a camera that shoots something like 10 frames per second and you'll better capture precise moments." He goes on to say that you can rely less on this technique as you advance your skills. "Try shooting in Single Shot mode as well. Sometimes it's really fun to know you got the shot without the high-tech camera specs."
A small, compact camera such as the Canon EOS M50 Mark II is a great starter camera "because it's small and not in your face!" Anthony exclaims. A camera this size may not even be noticed as you snap shots of people going about their business. Big cameras often make people uncomfortable, so having something less noticeable will help you capture more candid shots. Other cameras to consider are the Fujifilm X-T4 (or the newer X-T5) as it also features a fast burst rate plus a vintage camera vibe that's popular with street photographers, and the Sony Alpha 7C for its compact size and great eye detection. For something with a fixed lens, Anthony recommends any version of Sony's RX100-series. They're a great option for everyday shooting but don't have the size or weight of a full-frame camera.
Three Tips for Street Photography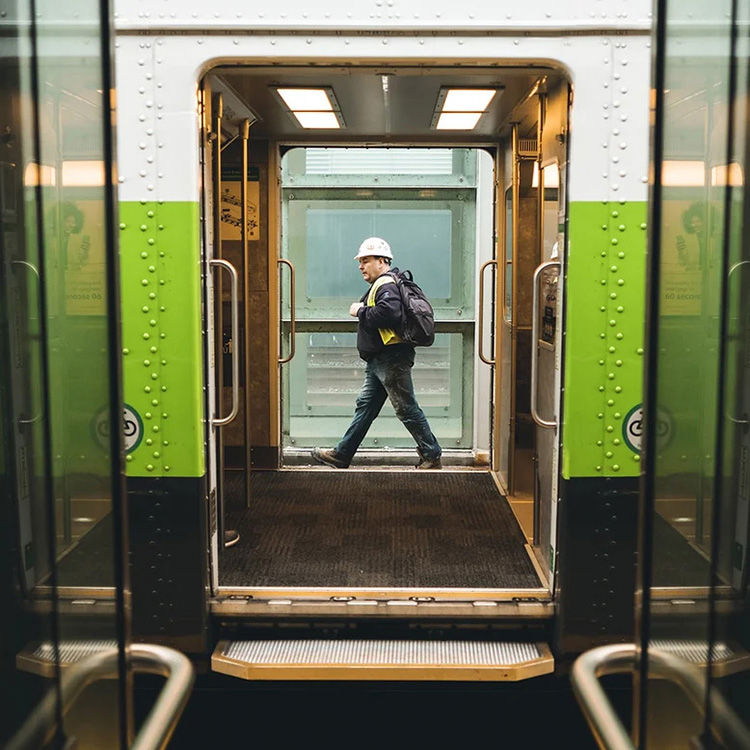 "Looking for patterns is a good way to get started if you are shooting in a busy city," says Anthony. "Things like two taxis on either side of a man in a suit, or maybe it's a building with an interesting pattern of office lights shot in the night. Patterns are everywhere and make for great pictures."
2. Know Your Compositional Rules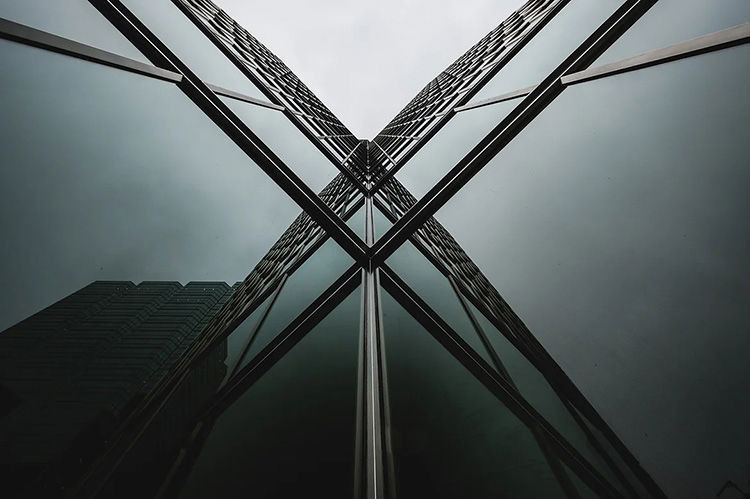 Anthony says, "The Fibonacci sequence is a more advanced compositional rule that one can be on the lookout for, but the classics like rule of thirds and leading lines can still make for an impactful photo."
3. Shoot More to Anticipate the Action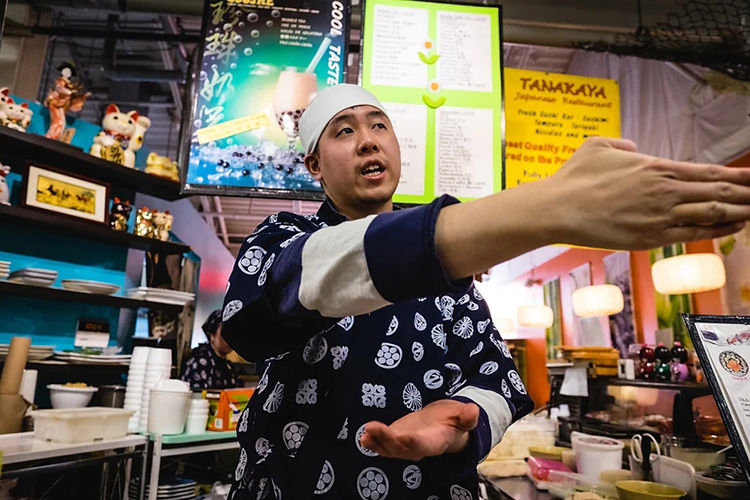 "The more you shoot the better you are at seeing the future!" Anthony says. "Go to the same places more than twice and you'll start to understand that, say, a train driver peaks his head out the window to check that everyone is aboard." He encourages photographers to "Get to know the area you are shooting in, find your framing and wait for the action."
Travel light. No one wants to lug around a tonne of gear and accessories when shooting street photography. Anthony's top picks for accessories include a Joby Gorillapod for slow shutter shots when capturing cityscapes and smooth water, and an ND filter in case there's too much light in the scene.
For those shooting photos with their mobile device, there are a number of options to help you expand your creative range: lenses, tripods and filters, to name just a few.
We've found a few resources that you might find helpful as you explore your options:
How to Find the Right Camera for Great Street Shooting
Take a look at what makes great street photography, and what to look for in a good, affordable street photography camera.
Tips for Capturing Striking Portraits in the Streets
The Henry's team linked up with Jason Roman aka @Stockezy to find out what his go-to tips are for capturing striking portraits in the streets.
Extended Warranty
Global Coverage! Henry's offers 2 or 3-year extended warranties on cameras and lenses.
Find out more