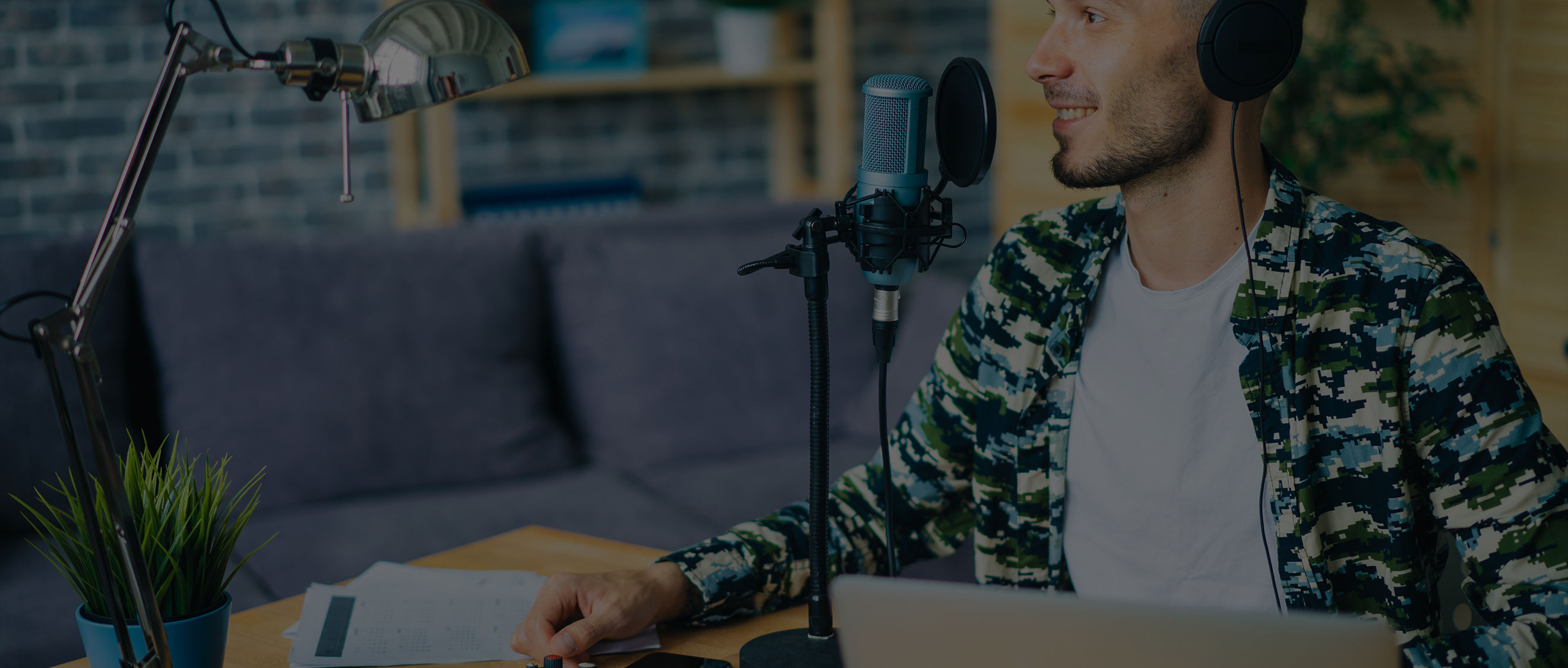 THE PODCASTER
---
We are in a golden age of audio creation. Whether you're a passionate
hobbyist, looking to make people laugh, or part of a business looking to
attract new leads, we offer the tools to help you create great content.

Level up your audio with a dedicated microphone for in-studio
or on-location podcasting.
Monitor sound quality and volume to help make your podcast sound fantastic
and keep your audience listening.
PRO TIP
Record each person speaking on a separate channel. This will allow you to control
their volume levels individually and make it easier for editing afterwards.
Simplify your podcast production with easy-to-use recorders,
mixers and encoders.
Tripods & Support Accessories
Position monitors, cameras, lights and other accessories with
a handy, flexible tripod or stand.
Check out these articles on our blog if you're still undecided, or click the Help bubble
to speak to someone on our team.
Henry's Extended Life Plan
Add an extended warranty to your new camera or lens for extra piece of mind.