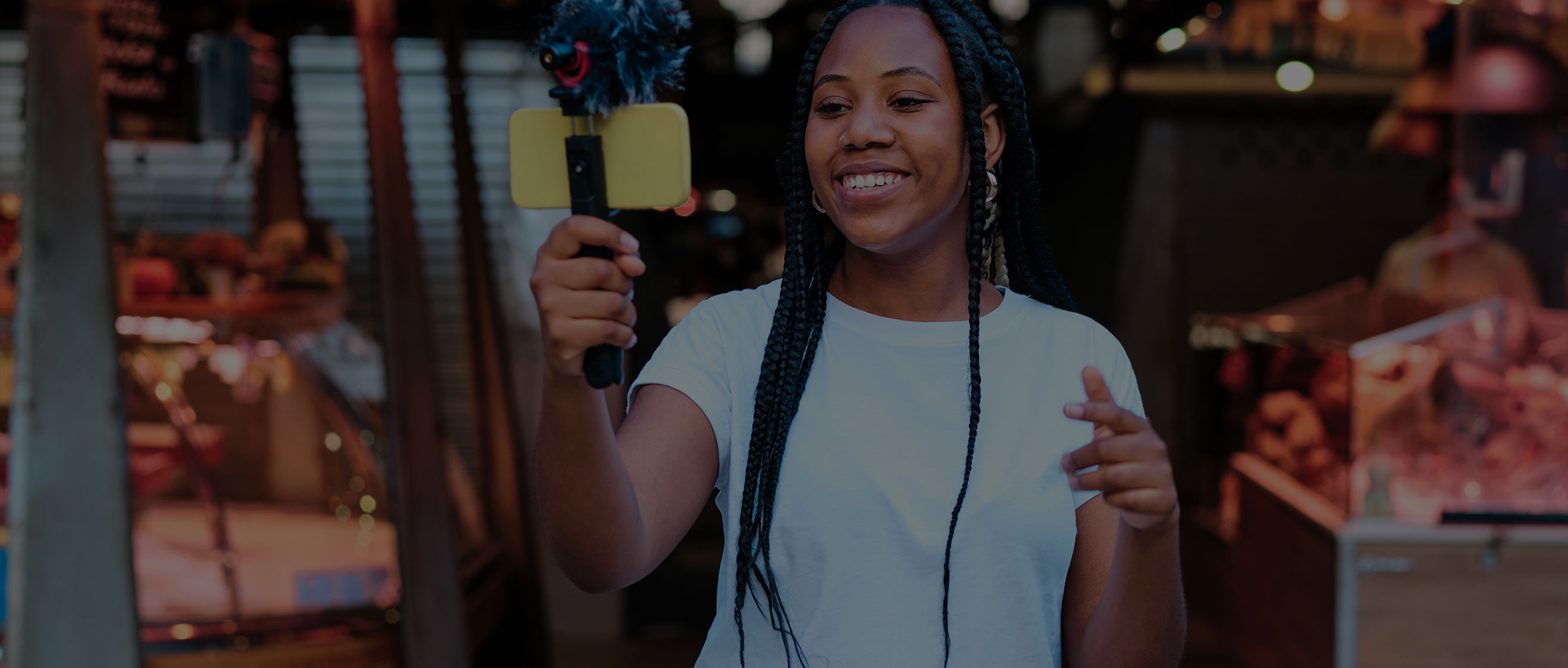 THE ON-THE-GO VLOGGER
---
You've got something to say and you want people to hear it. Vloggers should have
gear that is easy to use, lightweight and that can adapt to any environment.

Looking to step up from mobile?
Cameras allow you to work with a shallower depth-of-field, deliver
more control, better auto-focus, and produce superior image quality.
Shooting on the go? Tripods are great for keeping your footage stable.
Having a dedicated mic will help your audience hear you better
and provide higher quality sound.
Soften harsh shadows with supplemental lighting. There are many small,
lightweight options that can attach to your camera or tripod.
Headphones for listening to playback, spare batteries, memory cards and a bag to
stash everything in so it's easy to carry wherever you go.
For tips and inspiration, check out these articles on Henry's blog:
Henry's Extended Life Plan
Add an extended warranty to your new camera or lens for extra piece of mind.