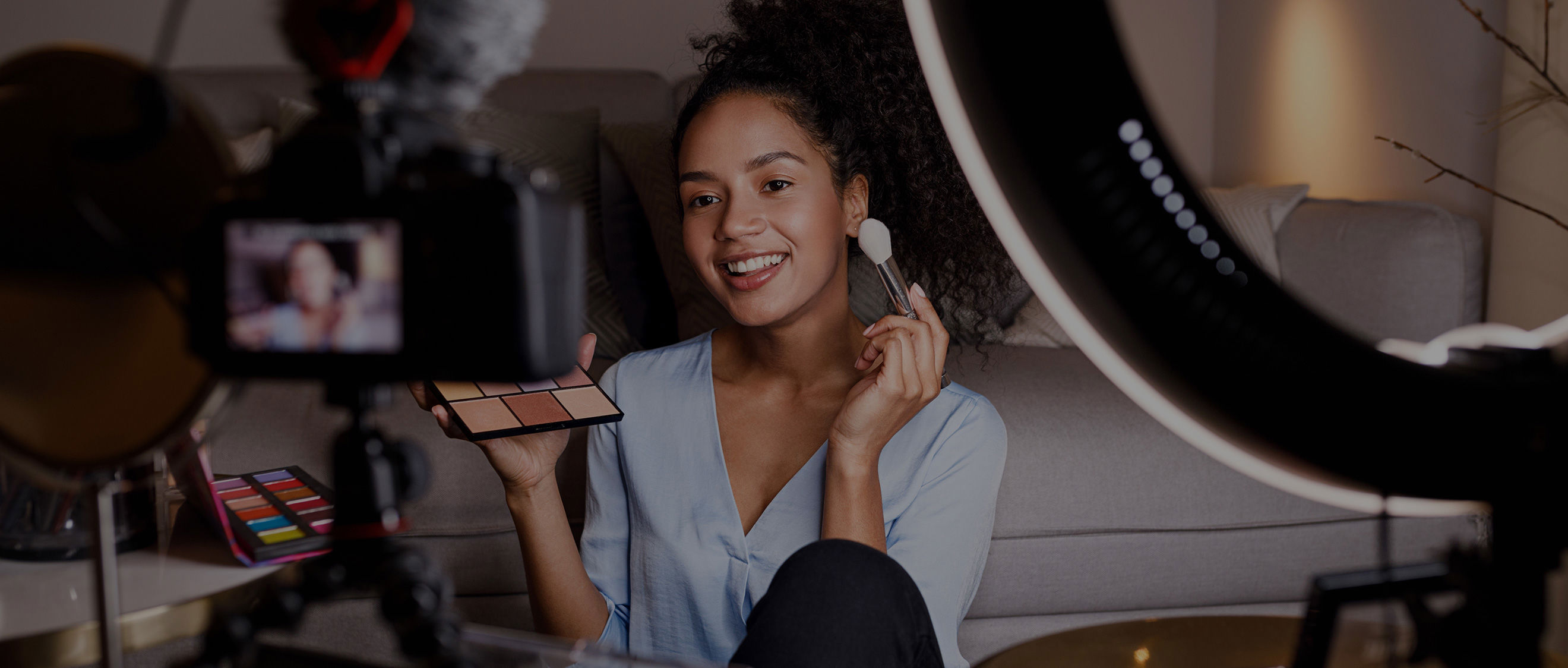 THE YOUTUBER
---
If you're focused on growing your audience and want to invest in gear that will help you get
to the next level, look no further! The first step? Upgrade from your mobile device and make
the jump to better video quality, reliable autofocus and better audio/visual production.
Cameras can help you improve your autofocus capabilities, shoot in high-quality
slow-motion and develop professional-grade colour profiles.
The type of lens you need depends on how you shoot. Do you need the flexibility of a zoom to
help you find the best image, or are you all set once you've framed up the perfect shot?
To improve audio quality, record audio from an external microphone to a portable recorder.
For fixed setups in a variety of environments, ring lights provide a single source of light,
removing shadows and adding a spark to the eyes. On-camera LED lights are better for
on-the-go YouTubers due to their small size and light weight.
Steady your shots with reliable support options. Choose one that suits your shooting style.
For tips and inspiration, check out these articles on Henry's blog:
Henry's Extended Life Plan
Add an extended warranty to your new camera or lens for extra piece of mind.