Shop With Confidence
Evolving the Henry's shopping experience to get you what you need
Shop online for delivery to your door
Buy Online, Pick Up In Store— Ready in 2 hours
Shop in stores safely & confidently
Shop Online for Delivery to Your Door
Get What You Need Without Leaving Home
Browse, compare and shop online from any computer, phone or tablet without leaving the comfort of your home. Need help? Henry's customer service team is available to answer any of your questions via on-site chat. Orders over $99 ship for free!
Buy Online, Pick Up In Store
Ready in Two Hours!*
Get What You Need Faster While Minimizing Contact
Find the items you want on henrys.com and pick them up at your local Henry's store. We're providing a safe environment in our stores to ensure you can visit our store safely and confidently.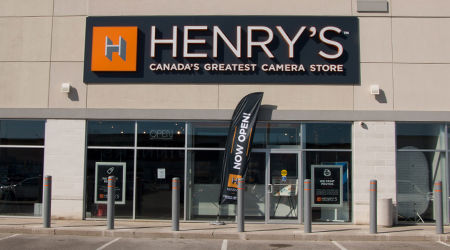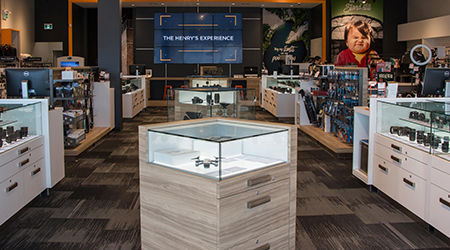 Shop in Stores Safely & Confidently
Get Dedicated Assistance from Staff
Returns & Exchanges
Previously purchased items can be returned or exchanged easily at Henry's. Staff will safely accept the item and help you find a replacement.
Purchases made online can be shipped to Henry's by mail for return. Please contact Henry's by email for instructions on how to return your purchase.
Repairs
Drop off your camera for repair at any Henry's store location. Repairs will be processed on a first-come, first-served basis.
Have Questions?
We've answered many common questions about Henry's and COVID-19.
In-store Shopping
Are stores open?
All Henry's store locations across Canada are open for shopping. Please see our store locations page for store hours.
Services
Are all services available?
All services are now available to you in stores. Please check your local store details page for a listing of the services offered.
Are You Accepting Returns?
Yes. Please review our Returns and Exchanges policy for details.
Shipping & Deliveries
When will my online order arrive?
If you have questions about the status of your order, please email our customer service team at customerservice@henrys.com.