Camera & Video Accessories by Cameron, Exclusively at Henry's
The difference is in the details.
Cameron is designed by photographers for photographers. They have thought of the little things that can make all the difference on a day of shooting. Every Cameron product has been developed to maximize its usability and versatility.
Cameron crafted gear for videographers.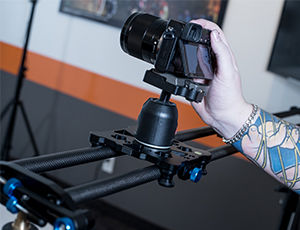 Video Sliders
Sometimes you need precision in movement that can't be obtained with just regular hand-held shooting. Look no further than Cameron's lightweight CF Slider Systems which offer smooth panning shots and perfect push-pull zooms.
Video Stabilizers
Add excitement to your video content, while still capturing smooth, steady motion. Cameron's lightweight Video Stabilizers remove jitter from hand-held shots, while allowing for tremendous freedom of movement.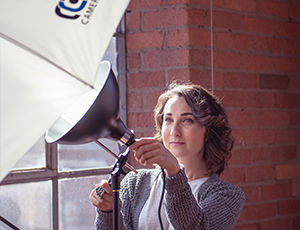 Light Stands
Cameron's Light Stands offer the strength needed to hold up your lighting accessories while still being lightweight enough to carry to any video shoot. These light stands make for easy set-up and some even include air-cushioned release.
It's the small things that set us apart.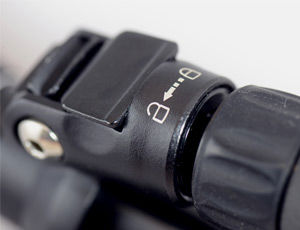 Built-in Monopod
Have you ever been on a hike and wished you had taken your monopod instead of your tripod? The photographers at Cameron have. That's why they've built a monopod right into their most popular tripods. With a quick twist you can remove a tripod leg and the ball head to have an instant monopod.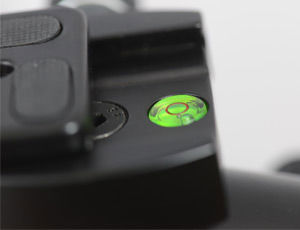 Built-in Level
It can be tough to get your horizon line straight when shooting on uneven ground. Fortunately, Cameron understands this and has built a convenient level right into all of their tripods. Shooting on the edge of a cliff has never been easier.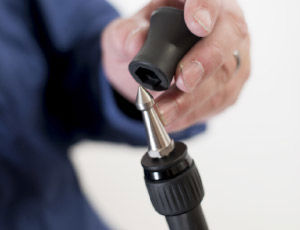 Spiked Feet
Sometimes the outdoors doesn't offer the most ideal setting for photo. Travellers will love the Cameron CF tripod for its easy access spiked feet with rubberized covers. These will make sure that your tripod stays put even on the most awkward incline so even your hillside vistas are razor sharp.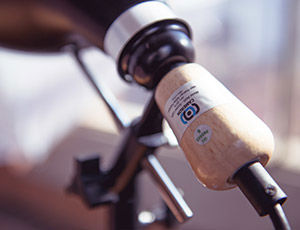 Air-cushioned Light Stands
Have you ever tried to adjust a light stand, but with the weight of a heavy instrument on top, it comes sliding down, pinching your hand in the process? Well say goodbye to that feeling, with Cameron's Air-cushioned Light Stands! The air-cushioned system helps guide the stand smoothly and gently down when released, meaning that both your hands and fragile instruments are safe.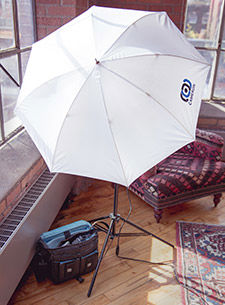 Lighting
Quality professional lighting accessories are well within your reach. They're built to meet the needs of professionals and designed to be lightweight and compact so you don't have to break your back to get the perfect shot.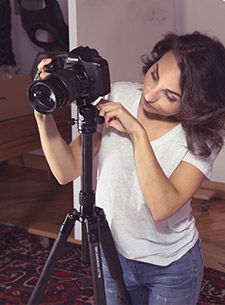 Tripods
Sturdy, portable, and versatile - three things that define Cameron's sleek line of tripods. Whether you're setting up a portrait shoot or hiking the Bruce Peninsula, with features like a built-in level and monopod, your Cameron tripod will make the perfect companion.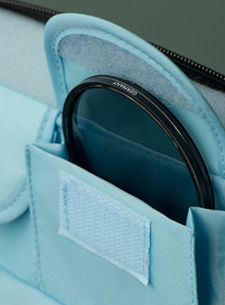 Accessories
From filters to sandbags and lens cloths, Cameron's quality accessories cover every base. Their exacting standards ensure the longevity and quality we believe in, giving you a brand of accessories you can trust.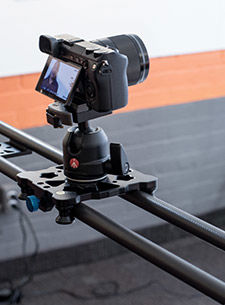 Video Sliders
Sometimes with camera or video shooting, the frames can come out static, bland and mundane. Use a Cameron CF Slider to help you create motion in a shot, thus creating dynamic excitement for the viewer.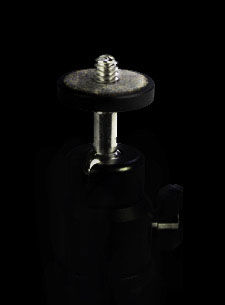 Video Add-ons
Cameron has all of your video taking needs under control with their Video Add-Ons.