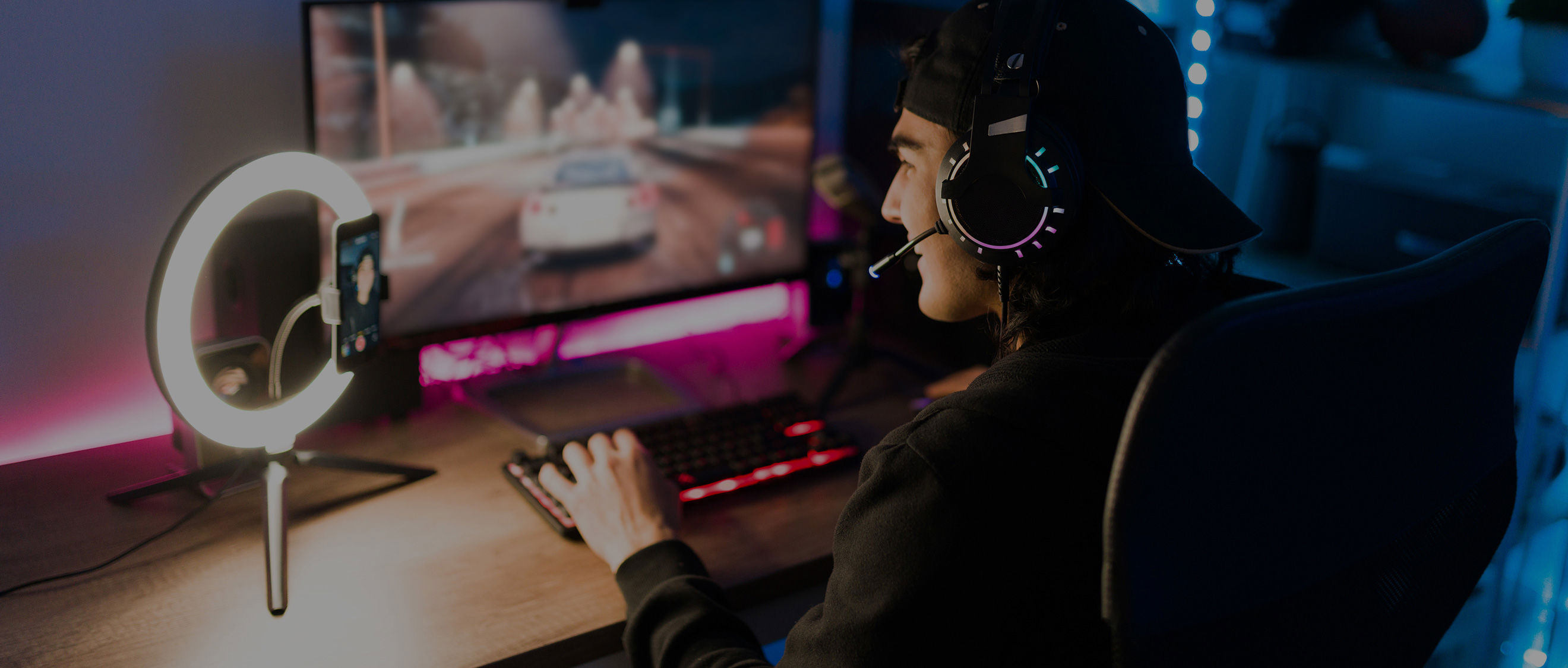 GAMERS & STREAMERS
---
With the growth of streaming platforms like Twitch, gamers are able to do much more
than just challenge others online. This type of streaming provides a new opportunity to
connect and collaborate with like-minded people while building a devoted following.
Streaming Equipment for Beginners
If you're new to live streaming or operating on a limited budget,
go with the basics – camera, mic and headphones.
You will also need supporting accessories including a tripod, mic stand
and a few cables, so take those into consideration as well.
Level Up Your Live Stream
Up your game with better sound, image quality and lighting. There's a lot of competition
out there; stand out from the rest with your unique style, supported by the right gear.
Multi-camera Live Streaming Equipment
You're at the top of your game. Invest in gear that makes it easy to be up and
running within minutes. Create high-quality content for promoting and
expanding your stream and content.
Check out this article on our blog if you're still undecided, or click the Help bubble to speak to someone on our team.
LEVEL UP YOUR LIVE STREAMING GAME WITH THE RIGHT CAMERA
Henry's Extended Life Plan
Add an extended warranty to your new camera or lens for extra piece of mind.