Trade It, Upgrade it
Did you know about Henry's Trade-ins?
Looking to upgrade your film camera or DSLR? Check out our Henry's Trade-In Program. Henry's Camera will gladly buy back your second-hand equipment and give you a store credit to use towards a purchase.
Many variables may affect the value given for any hardware. The trade-in value may increase or decrease depending on the condition of the item. Discretion is up to the store manager.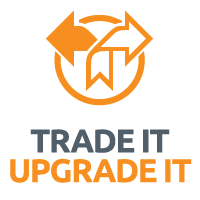 Trade-In Bonus: Save on Tax!
When you upgrade your equipment, pay tax only on the amount after your trade-in value is deducted!