Showcasing Canadian Creators
Henry's has been a proud supporter of creatives since 1909 and we don't plan on slowing down any time soon.
Henry's Featured Artists project shines a light on some phenomenal creatives across Canada. Our goal is to provide these hand-picked artists resources and community to showcase their best work to amplify the important stories they're building. From photographers, filmmakers, musicians, painters, athletes, and more, we are beyond excited to show you just how rich our creator community is.
At Henry's, we're not just Canada's greatest camera store, we're Canada's home for creators.
Brandon Artis
Music, Event & Street Photographer
Brandon Artis is a digital + film photographer based in Vancouver, BC, Canada known for his music, event and street photography. His work showcases a keen eye for detail, passion for storytelling and ability to create stunning visuals that immerse the viewer in the moment. Whether he's shooting a live concert, a bustling cityscape or a candid portrait, Brandon captures images that reflect his artistic vision and style.
When he isn't behind the lens, Brandon loves cycling — pushing the limits on different terrains, exploring new places and embracing the beauty of the outdoors in British Columbia.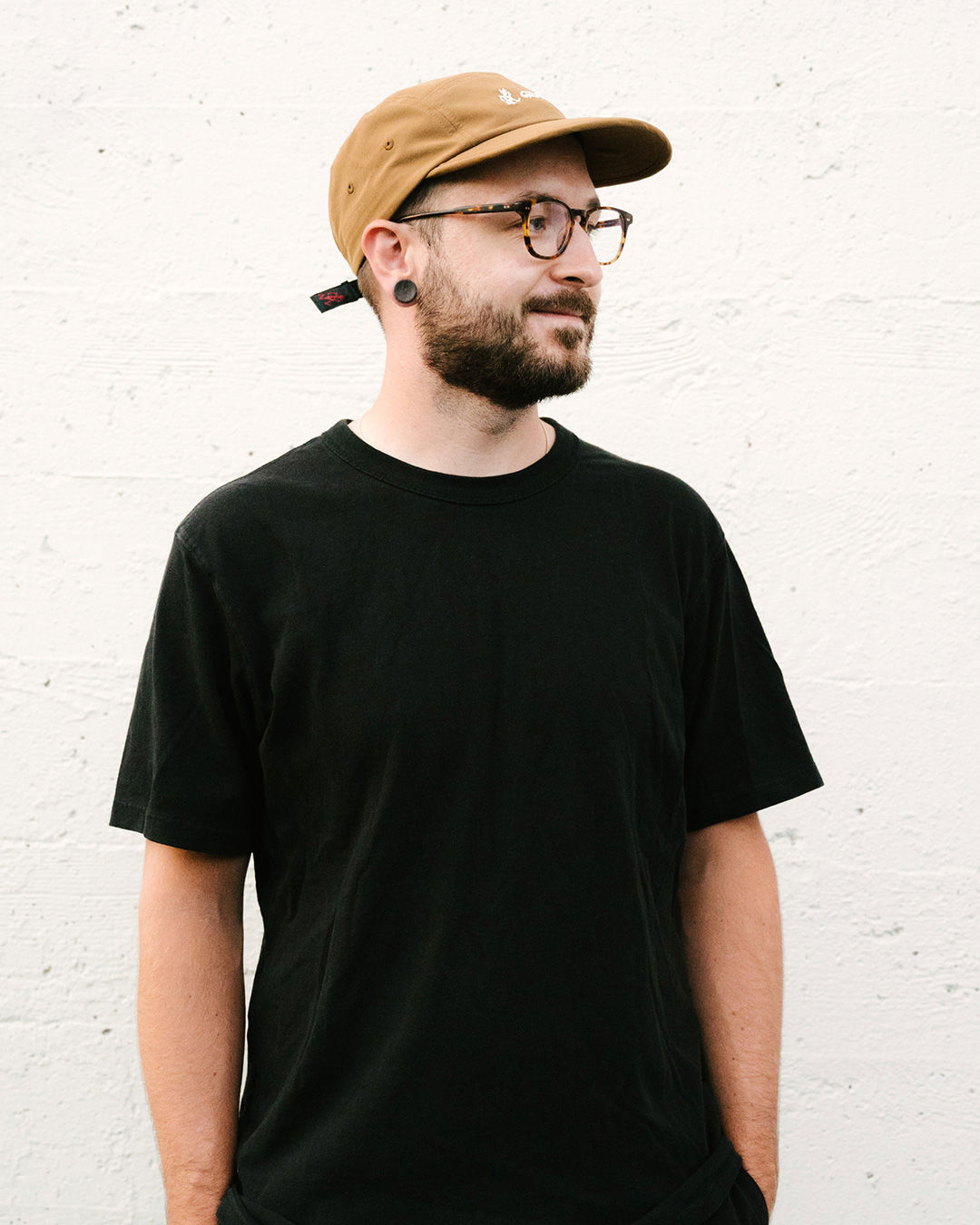 Christie Fitzpatrick
Film Photographer & Writer
Christie Fitzpatrick is a film photographer and writer based in Whistler, British Columbia. When she's not at her desk (working or dreaming up her next trip, who knows), odds are you can find her fiddling with her espresso machine or biting off more than she can chew in her local mountains, pack of cameras in tow.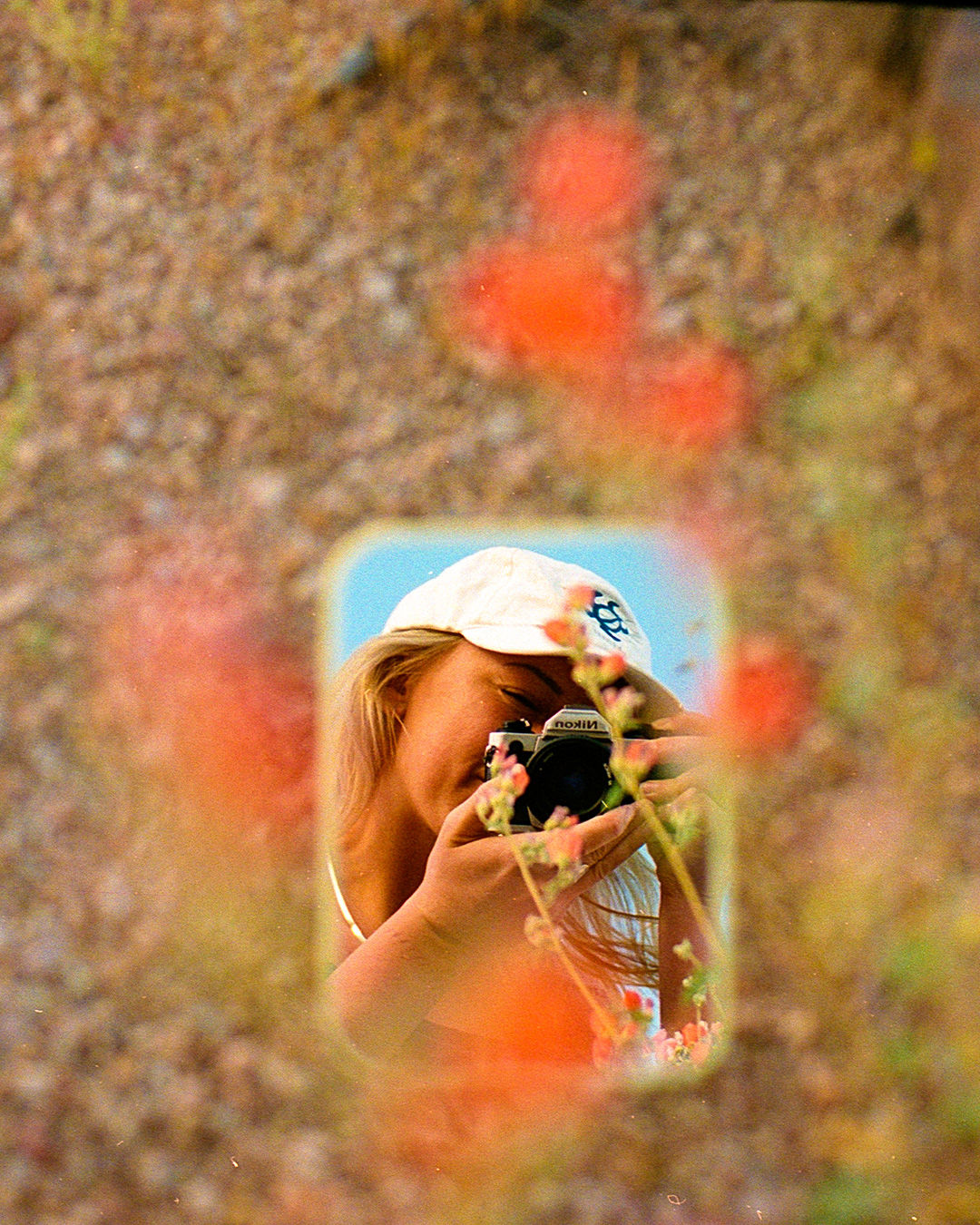 Pam Lau
Photographer, Director & Educator
Pam Lau is a photographer, director and educator based in Toronto and Montréal. Recipient of the Applied Arts Young Blood Photography Award and named a photographer to watch in a 500px spotlight on Asian Heritage Month. Co-founder of Ecru; a grassroots educational initiative for those facing cultural, financial, and institutional barriers to entering creative industries. Past clients include PUMA, American Express, General Motors, Microsoft, Shopify, Refinery29. Ambassador for Canon Canada.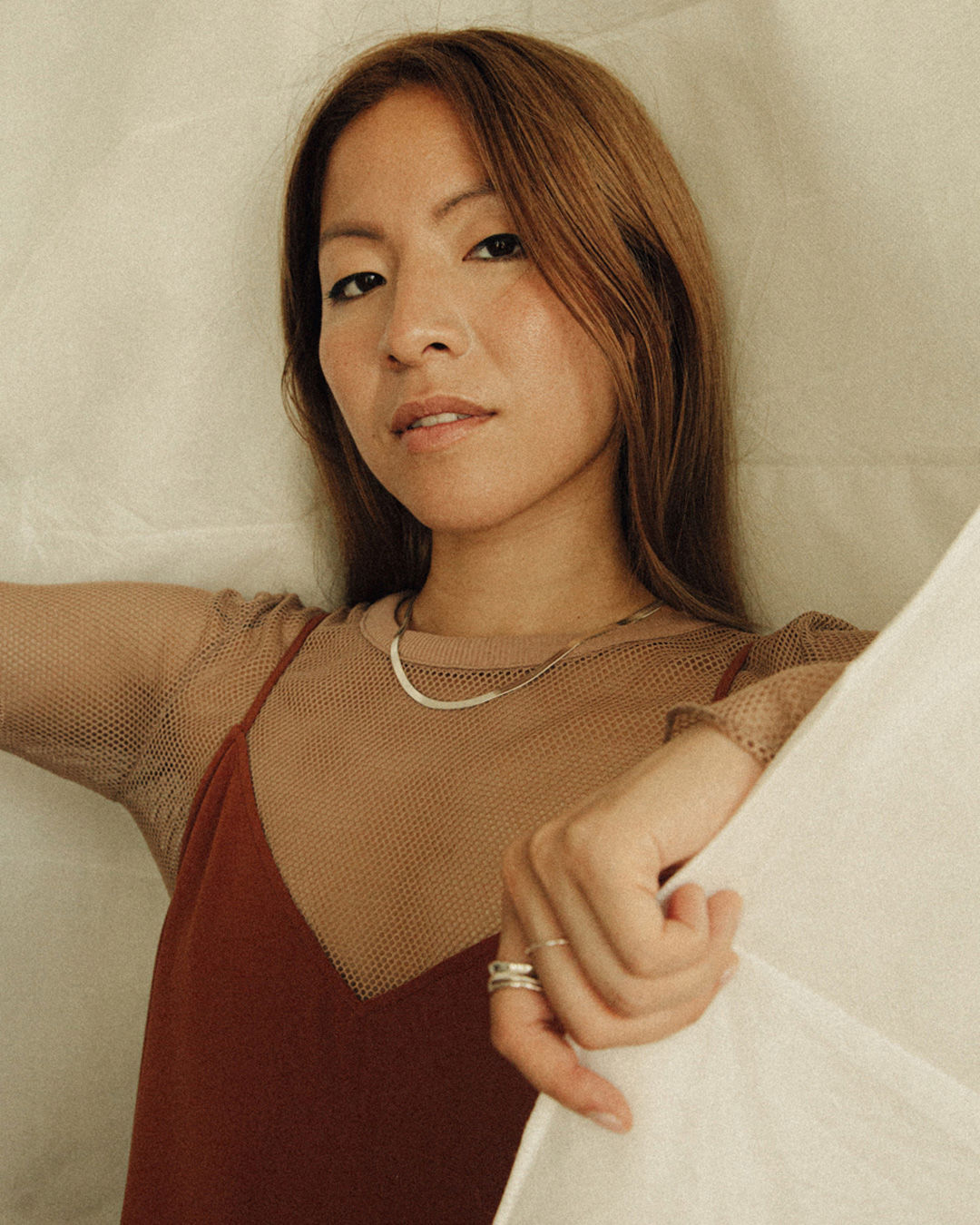 Lovepreet Romana
Landscape Photographer
My name is Lovepreet Romana and I am a landscape photographer based out of Vancouver, Canada. I grew up in India. I always loved being in nature but I could not travel much in my home country. In 2018 I moved to Canada where my journey began as a traveler. Going on small drives to some natural places awoke the wanderlust in me. I started going on long drives in search of calm natural places.
Since that day I started traveling a lot and a love to capture those moments grew out of it. It was that time when I bought my first beginner DSLR. Time flew and I started spending more time taking pictures and bought a professional mirrorless camera. I kept learning and then decided to turn my passion into a profession.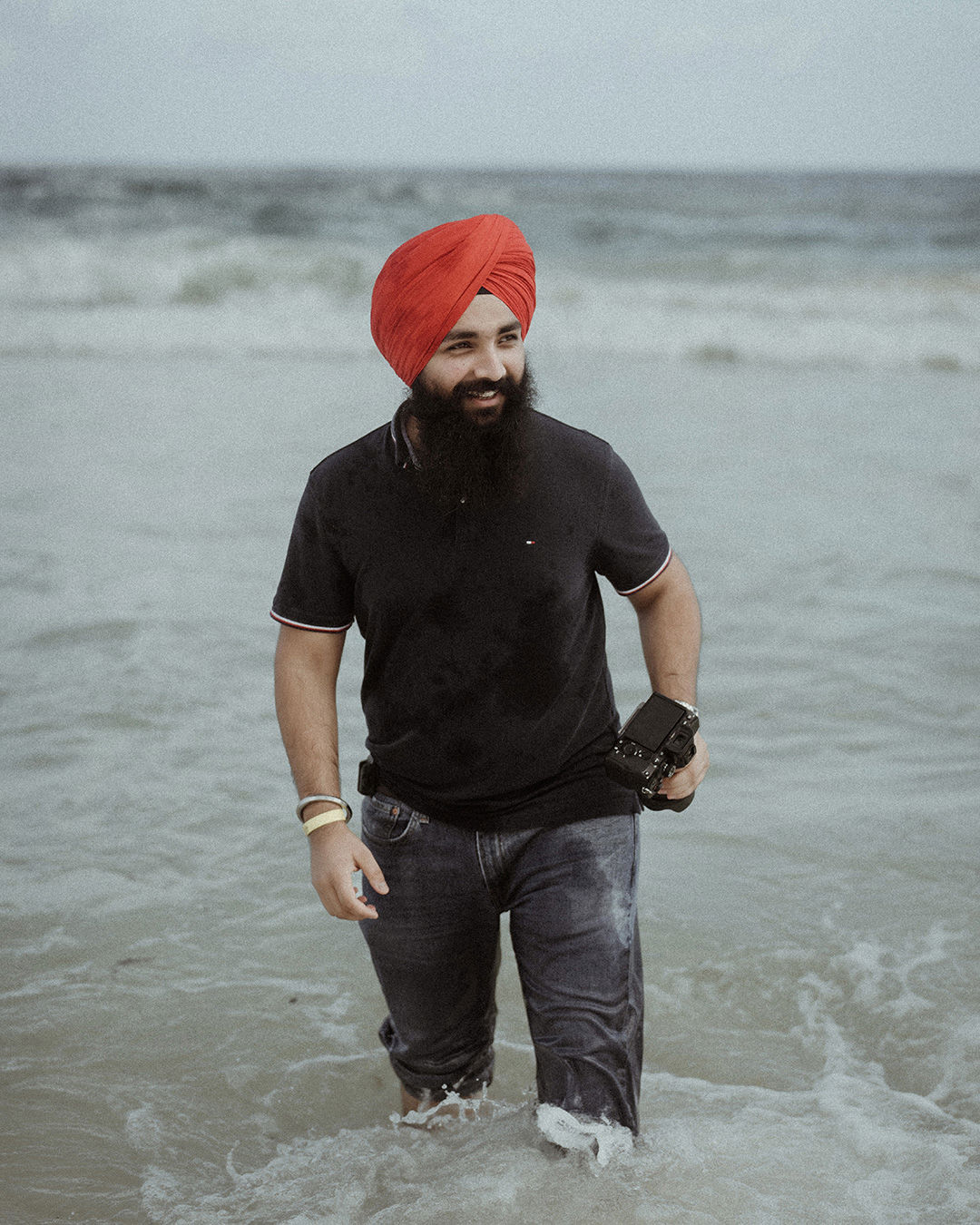 Jennifer Bernard
Portrait Photographer
Jen Bernard, an Ottawa-based photographer, has always been drawn to portrait photography. She is known for her moody, high-contrast images that skillfully play with light and color, allowing her subjects' faces to tell their stories. With a Bachelor of Social Work from Carleton University and extensive experience as a social worker, Jen is a skilled communicator, which is reflected in her images that are imbued with emotion and personality. Her background in music photography is evident in her current work, showcasing the significant impact that concerts and nightlife had on shaping her unique style.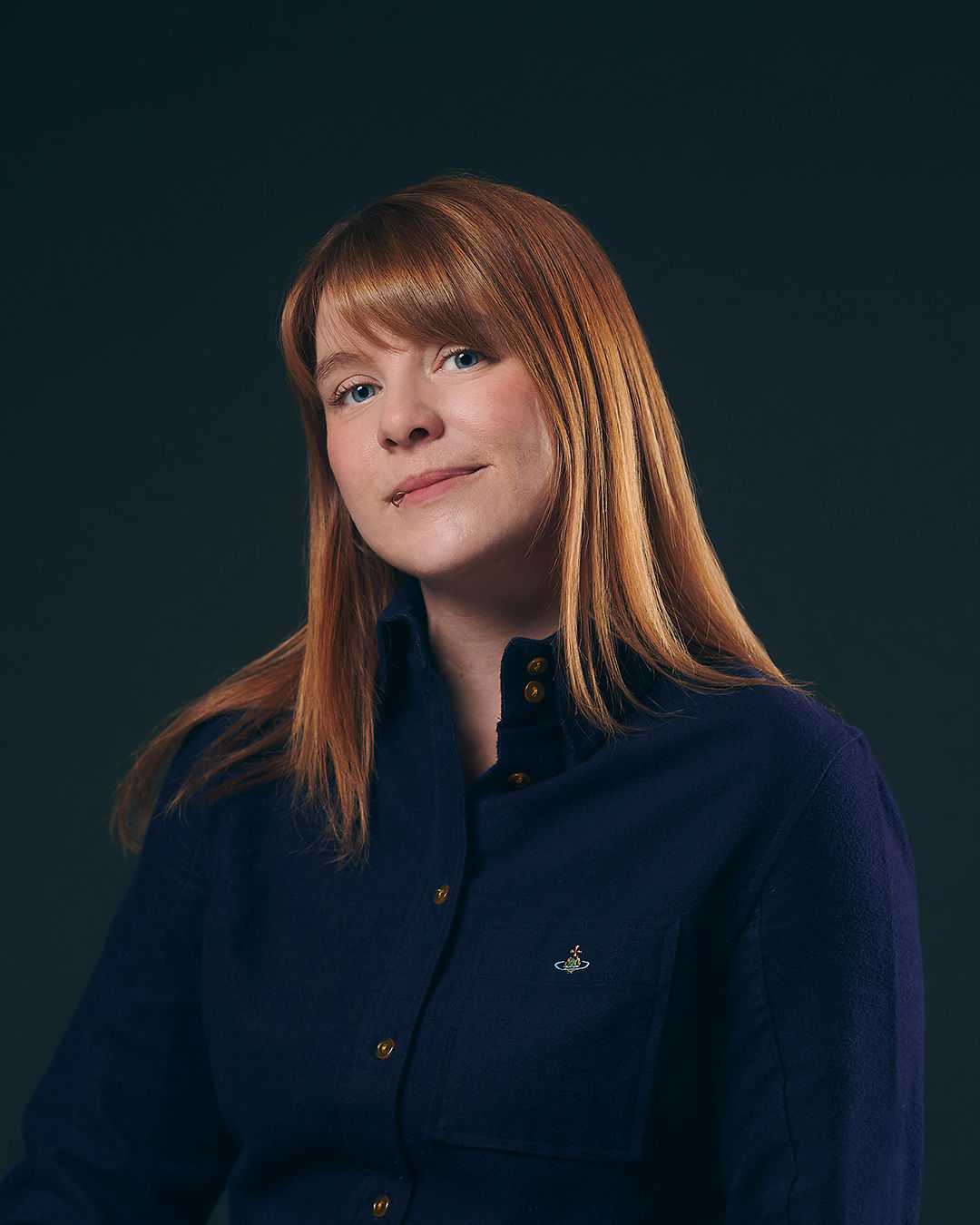 Tatiyanna Williams-Britton
Brand Photographer & Videographer
Tatiyanna (also known as Tru) is a brand photographer and videographer based in Toronto and the founder of TruCreates. As a hybrid shooter, she developed her photography and videography skills in the industries of branding, fashion, sports and beauty over the last 6 years. As someone who used to be uncomfortable in front of a camera, she focused her efforts on helping entrepreneurs and freelancers show up authentically through visual content. Her work captures the essence of her subject, evoking a point-of-view experience for viewers. She has worked with Nike, Shiseido, Cleo and Curls but also loves working with local businesses and takes pride in using her creativity to build her community. She continues to empower others through her visual art but will also take her talents to a physical space with new venture Loftish Studio, an industrial studio and event space for creatives, opening in early 2024.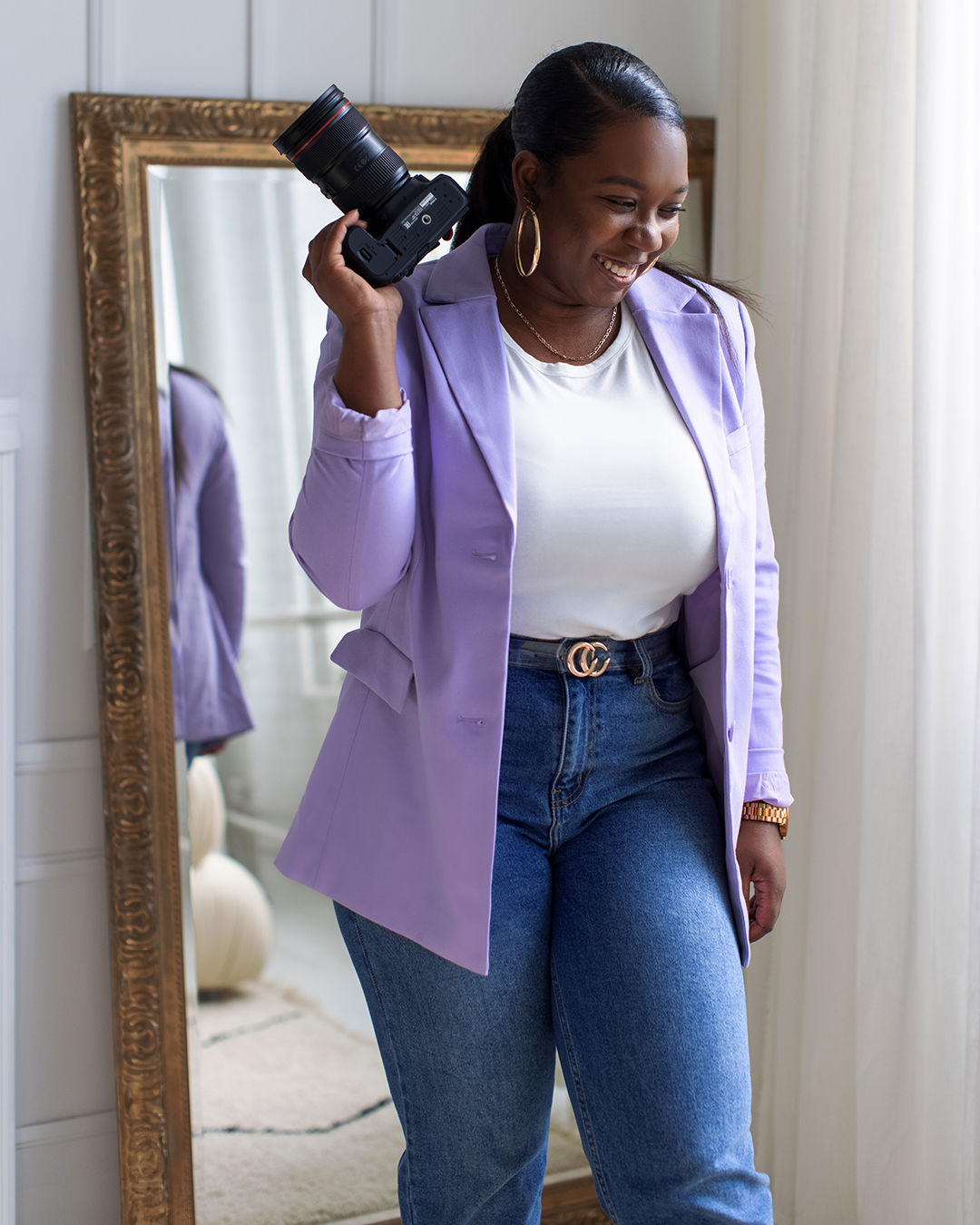 Jake Macedo
Macro Photographer
Hi there! My name is Jacob Macedo and I am a macro photographer with a passion for capturing the beauty and intricacies of this world. With my camera, I am able to showcase the stunning details of food, flowers, insects, and other small subjects! I can't wait to see where my macro lens takes me next!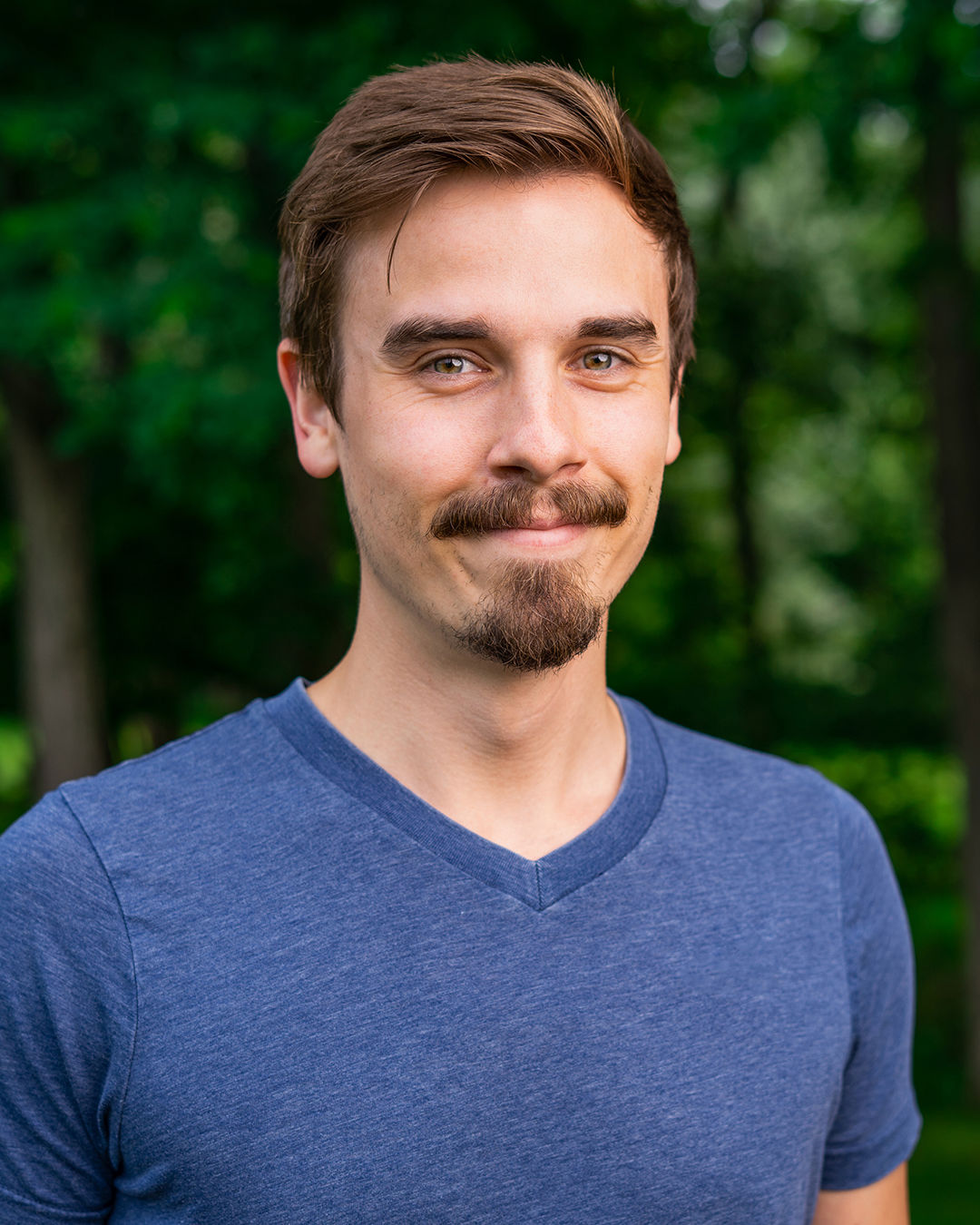 Segen
Beauty and Lifestyle Content Creator
Meet Segen, the Eritrean-Canadian beauty and lifestyle content creator based in Toronto. With her infectious energy and passion for all things beauty, Segen is dedicated to providing her audience with the freshest and most informative content to help them look and feel their best.
Whether it's through her step-by-step tutorials or honest product reviews, Segen strives to empower her followers and inspire them to feel confident and beautiful in their own skin. But it's not just about the beauty tips and tricks - Segen also fosters a tight-knit community of engagement and connection where everyone is welcome.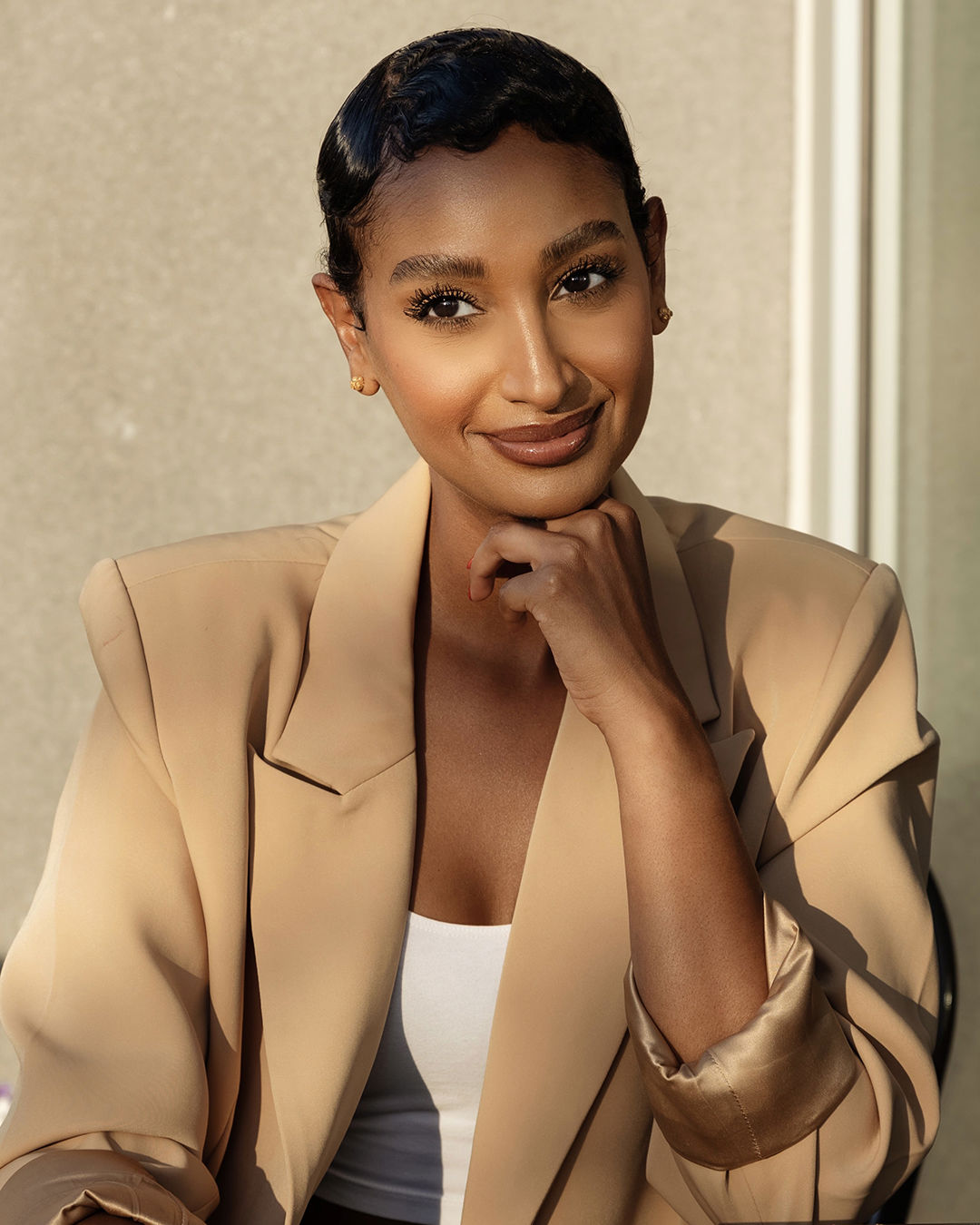 Graham & Charlene Hill
Adventure Content Creators
Graham and Charlene Hill are adventure content creators from Kitchener, Ontario. Along with their two children, Graham and Charlene love to travel and spend time outdoors hiking, camping, canoeing and rock climbing. Through digital storytelling, they share their love of the outdoors and encourage others to get outside and explore! Graham and Charlene love working together as a team in their creative endeavors and are so grateful for the experiences this journey has brought them. Along with capturing their own adventures, they have had the opportunity to work with destinations and brands from around the world. Graham and Charlene look forward to sharing many more adventures and hope to inspire others along the way.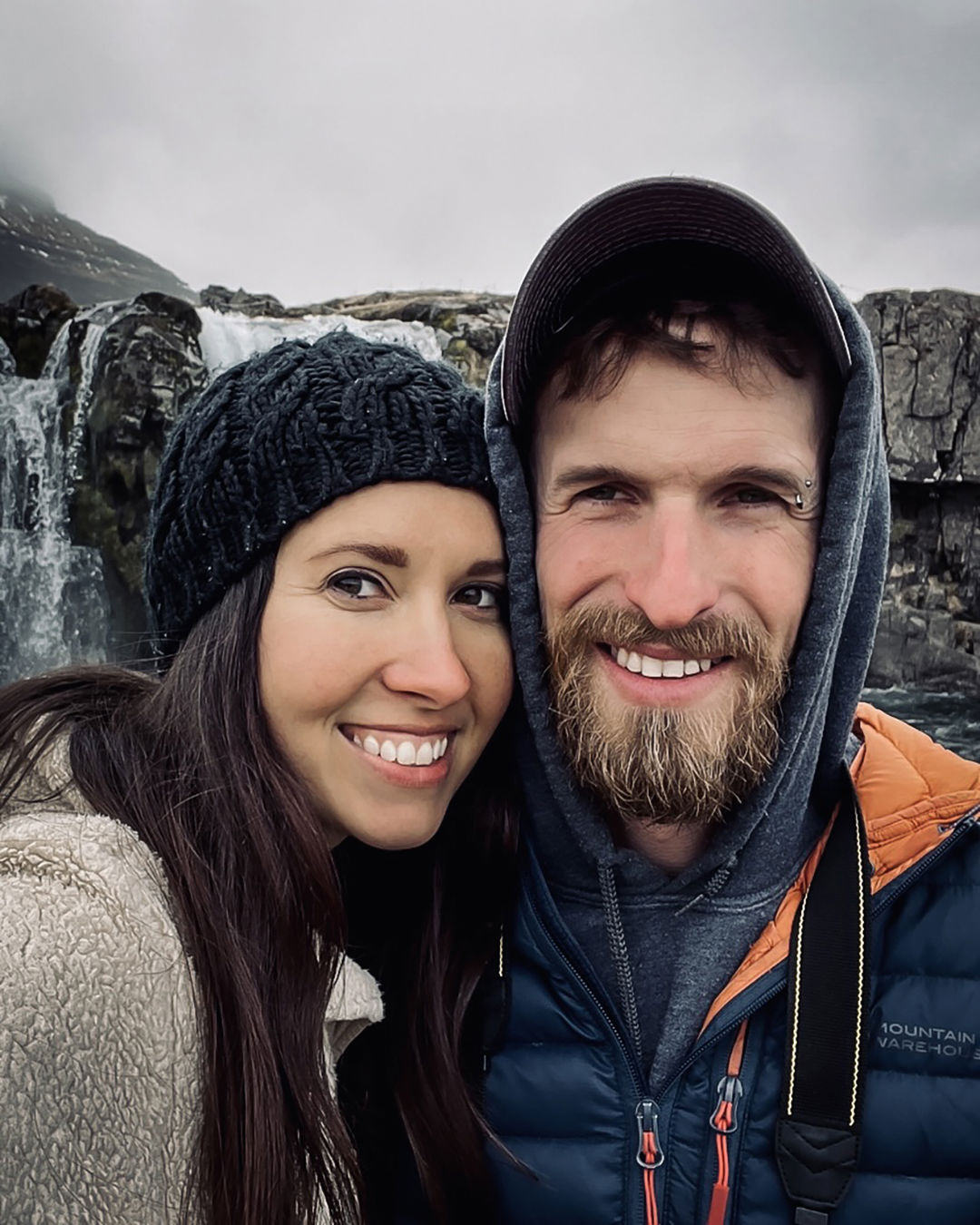 Kaya Marriott
Content Creator
Kaya Marriott is a Vancouver-based creator who began her journey in 2016 with a natural hair blog. Her platform has since expanded to include lifestyle and beauty content, which enabled her to partner with renowned brands and take content creation full time. In 2022, Kaya launched her second online presence, Creating with Kaya to help educate and empower aspiring content creators looking to monetize their digital footprint.
Alvi Martin & Matea Subasic
Creative Agency, Commercial Photography, Cinematography
Pandosy Creative Agency was founded by Matea Subasic and Alvi Martin, inspired by a shared vision to do things differently. Their work speaks for itself, and it's safe to say they don't do boring. Pandosy specializes in creating impactful photo and video content for advertising and social media. From set design, to prop styling, to post-production, they take a hands-on approach throughout every step of the creative process, leading to their signature style. You'll always know when you're looking at a Pandosy production. Every element is carefully curated and tailored to evoke emotion, leaving viewers with a long-lasting impression. When they're not in the studio, you'll catch them checking out the local restaurant scene in Vancouver, likely brainstorming over fresh oysters and an extra spicy caesar.
With a background in advertising and brand management, Alvi Martin has always been drawn to the intersection between art and science. She studied marketing and psychology at the UBC Sauder School of Business, earning a Bachelor of Commerce before becoming an in-house marketing manager and ad buyer. Now, she's co-founded Pandosy Creative Agency and taken advertising into her own hands as a commercial photographer.
Matea Subasic has always loved all things creative. From drawing, to painting, to designing motion graphics, she has the know-how to bring your vision to life. After studying Arts & Entertainment Management at Capilano University, she co-founded Pandosy Creative Agency and pursued a career as a cinematographer, bridging her skills in Adobe Premiere Pro, Photoshop, Lightroom, Illustrator, After Effects, and DaVinci Resolve.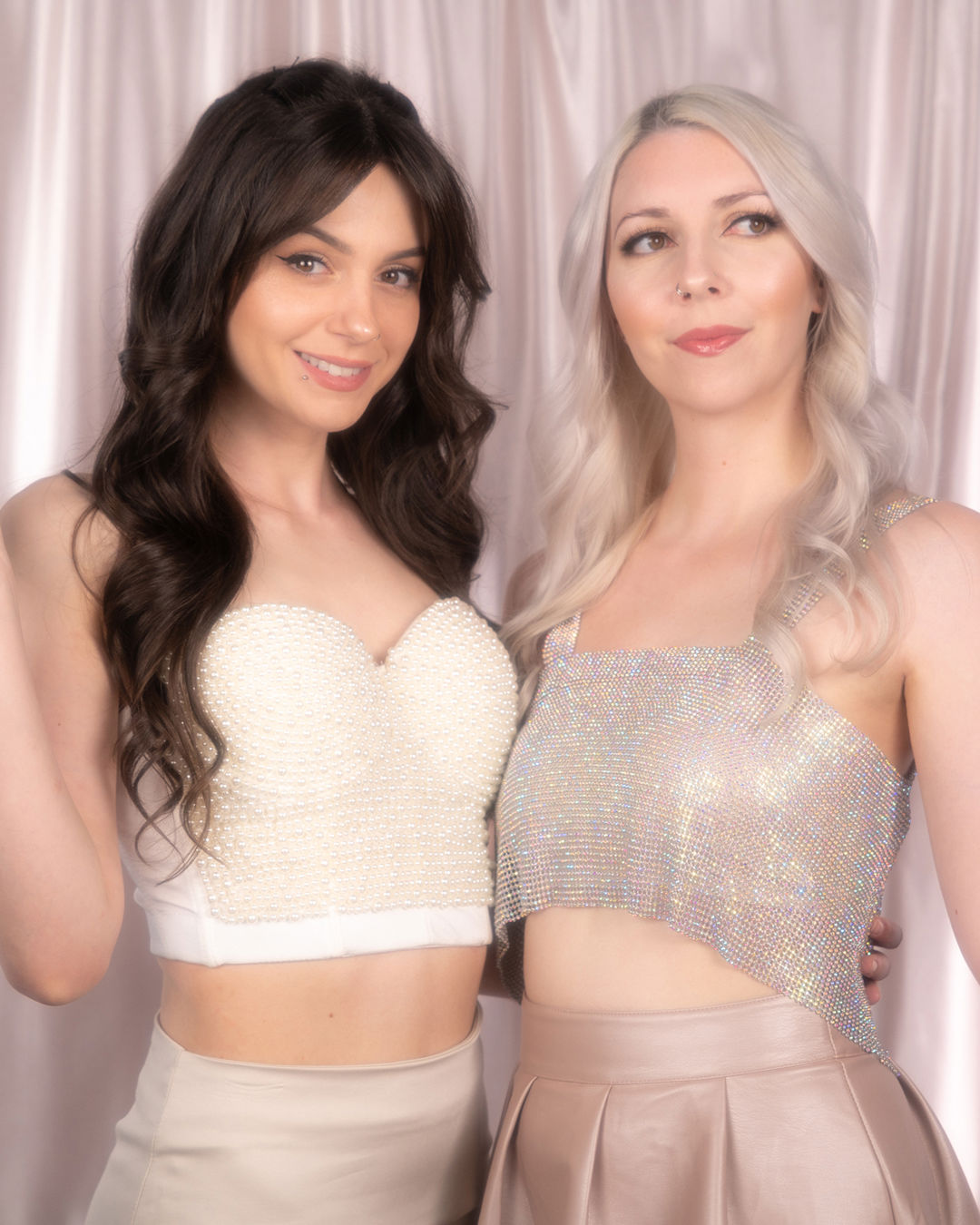 Jemilla Mills-Smith
Creator, Copywriter, and Actor
Jemilla Mills-Smith is a content creator, copywriter, and actor from Toronto, Ontario. On social media, she shares her weekend adventures and reviews while trying fun things to do and places to eat and drink in Toronto. From early morning to late at night, she works as a copywriter for international creative agency Dentsu Creative and freelances for her small business Storytella Studios™. She uses strategic storytelling as her secret weapon to help big brands like Manulife & everyday entrepreneurs stand out, connect to their clients, and sell. On her off-time, she auditions for TV and Film, and recently starred in a 15-second spot for Online Insurance -- so keep an eye out for her on the next commercial break! Jemilla uses a Canon Rebel T5i DSLR that her friend gifted to her back in 2016, and her iPhone 13.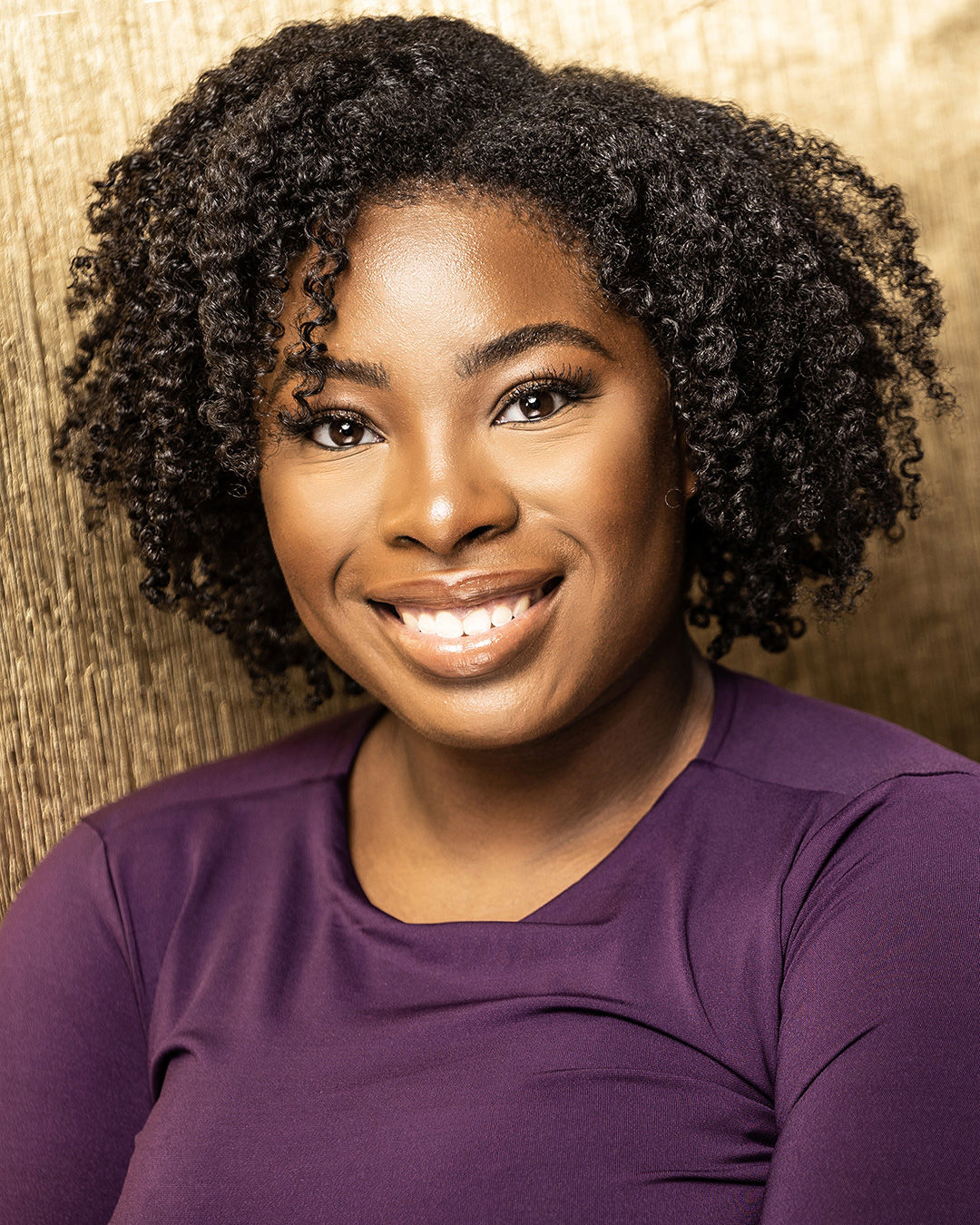 Joribrennon
Fashion Designer
Joribrennon is a proud 2-spirit artist and fashion designer from Treaty Six Territory (Frog Lake First Nation). Through art he seeks to create representation for Indigenous artists in the mainstream. Jori merges art, fashion and storytelling in the form of bead work.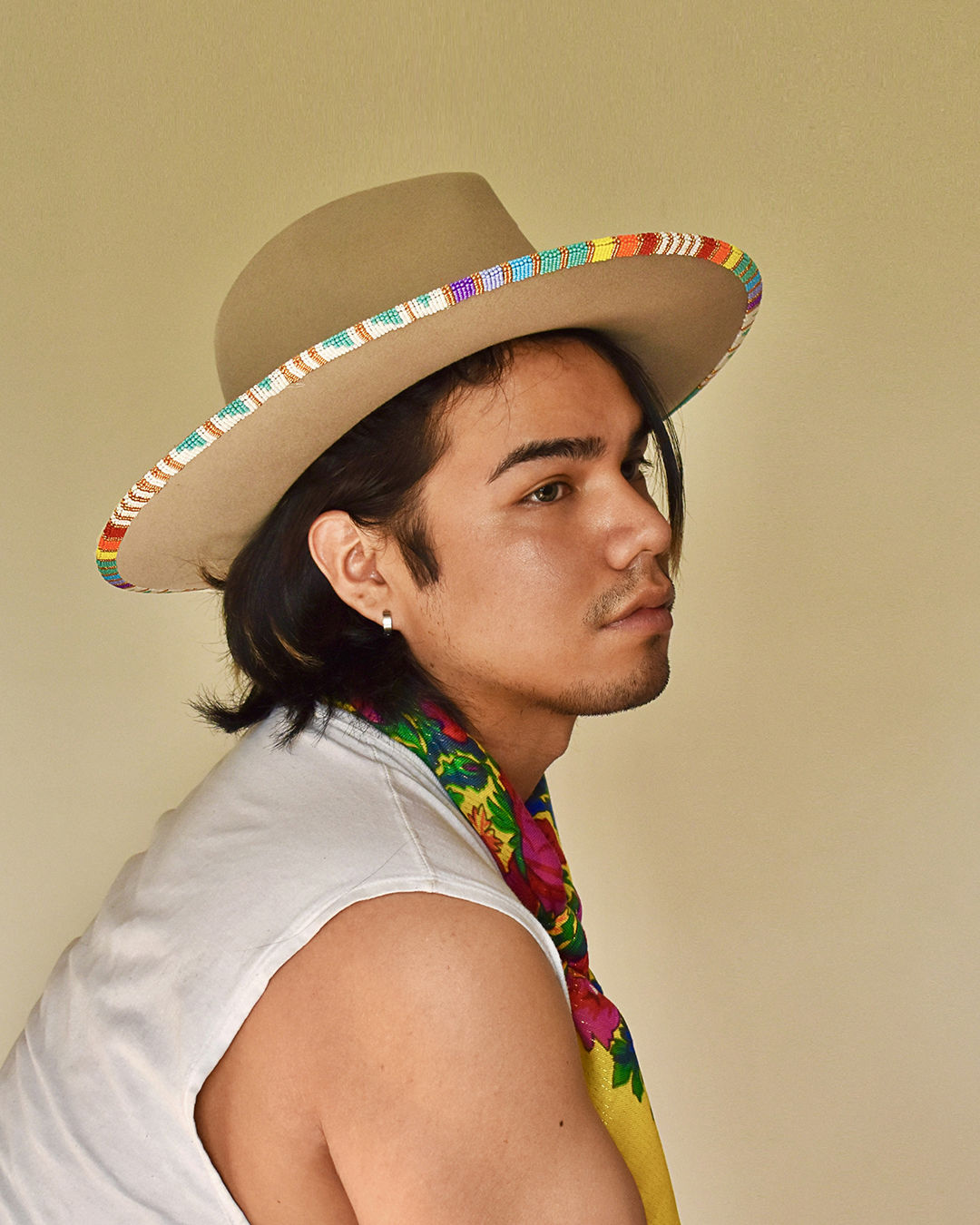 Juan Morales
Sports content producer and creative director
Juan Morales is a Colombian born, Canadian-raised sports content producer and creative director based out of Toronto, Ontario. Currently a video editor and content producer for the NHL, his skillset is based out
of documentary style filmmaking and social media video editing, where he finds his passion in the concept of storytelling within the sports world. In only 5 years in the creative industry, he's previously worked
with the Toronto Maple Leafs, TFC, Toronto Argonauts, and TSN/BarDown.
A graduate of TMU's RTA Sport Media program, he found his love and passion for creating sports-based content during his early experiences as a content producer for the TMU Bold Athletic department. Since then, he's been able to develop his skills both as a freelancer and a full time creative, having had the ability to capture major sporting events such as the Stanley Cup Final, the NHL Winter Classic, amongst others.
Apart from his full-time work, Juan has developed a significant brand as an educational creator on YouTube and Tiktok, aiming to help people grow and find opportunities in the sports creative field, as well as producing his own podcast where he connects with other talented creatives across the sports landscape.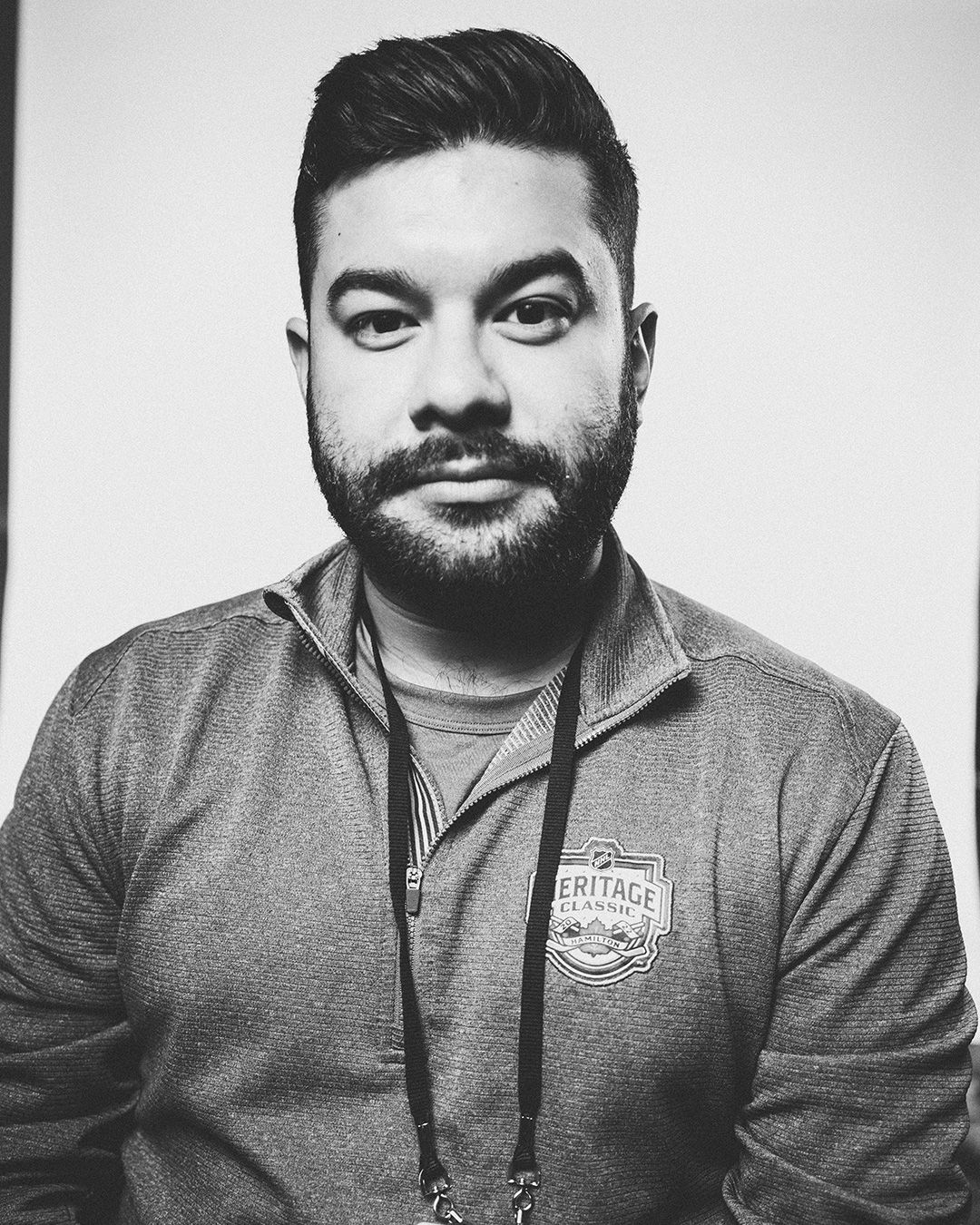 Yanchan
Producer, mixing engineer, singer and South Indian hand drummer
Yanchan is a Canadian-Tamil producer, mixing engineer, singer and South Indian hand drummer (Mridangam) from Scarborough, Ontario, Canada. As a producer and artist his unique sounds that express his Scarborough upbringing with Tamil foundations has been evident in his consistent release of solo and collaborative projects that have garnered over 4 million streams on Spotify. Yanchan most recently has helped build Emtee Projects, an artist development and music education firm for artists and labels both independent and major.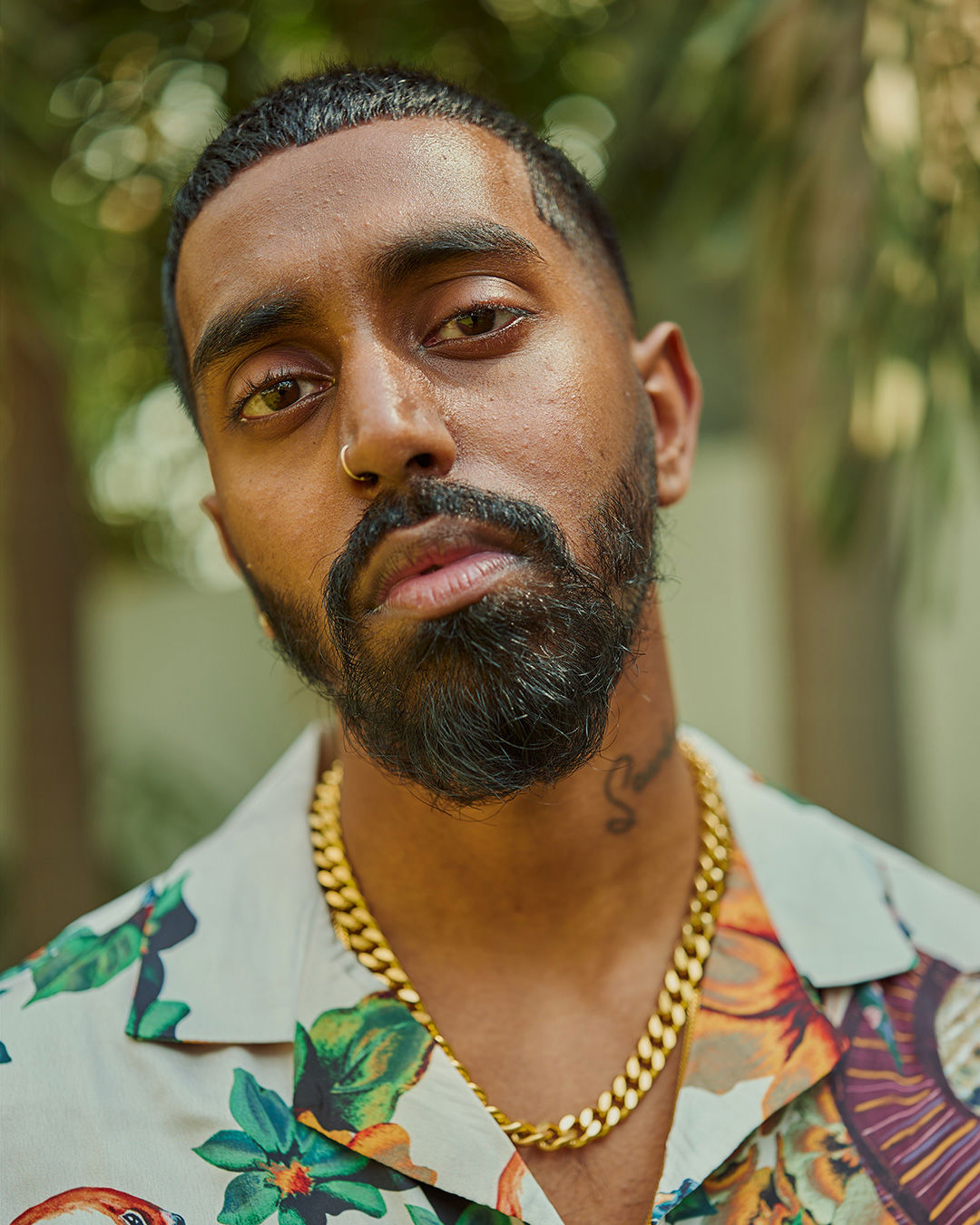 Kate Whyte
Award-Winning Commercial Photographer, Canon Ambassador and Profoto Shaper of Light
Kate Whyte is an award-winning commercial photographer, Canon Ambassador and Profoto Shaper of light with over 15 years of creative accomplishments for brands like Netflix, Tom Ford, Coach and Nars as well as promotional work for various local and internationalnpersonalities. When she's not taking photos, she can be found making props for future shoots, or illustrating on her iPad.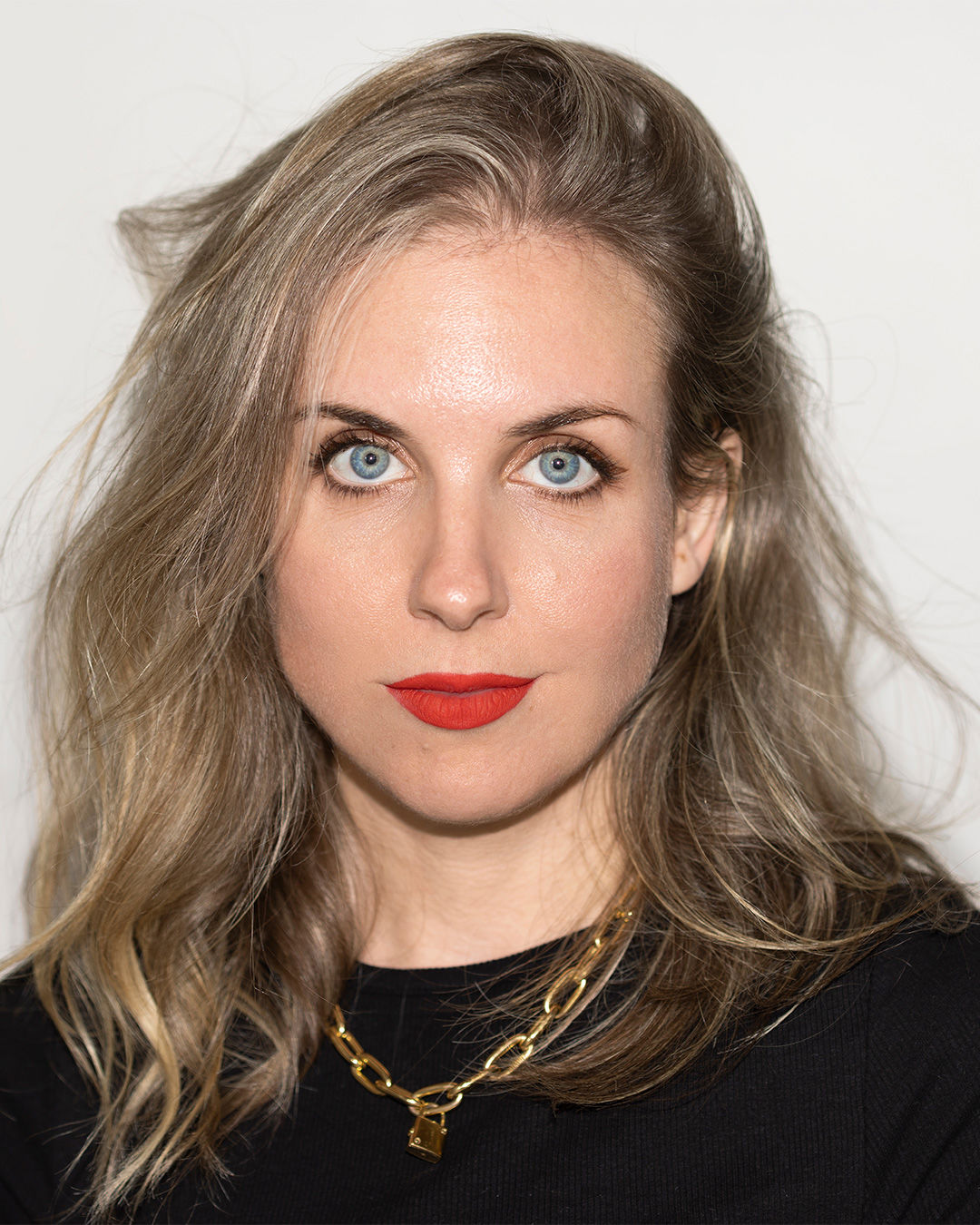 Peter Sarellas
Videographer and video editor
Peter is a videographer and video editor specializing in content for sports and events. Based out of Toronto, he has been working in sports since 2018 during which time he has produced videos with numerous athletic and lifestyle brands, professional sports organizations, and post-secondary athletic programs. Peter also regularly posts informative tips and tutorial videos about his craft on his self-titled YouTube channel, which focuses on supporting aspiring videographers on their content creation journey.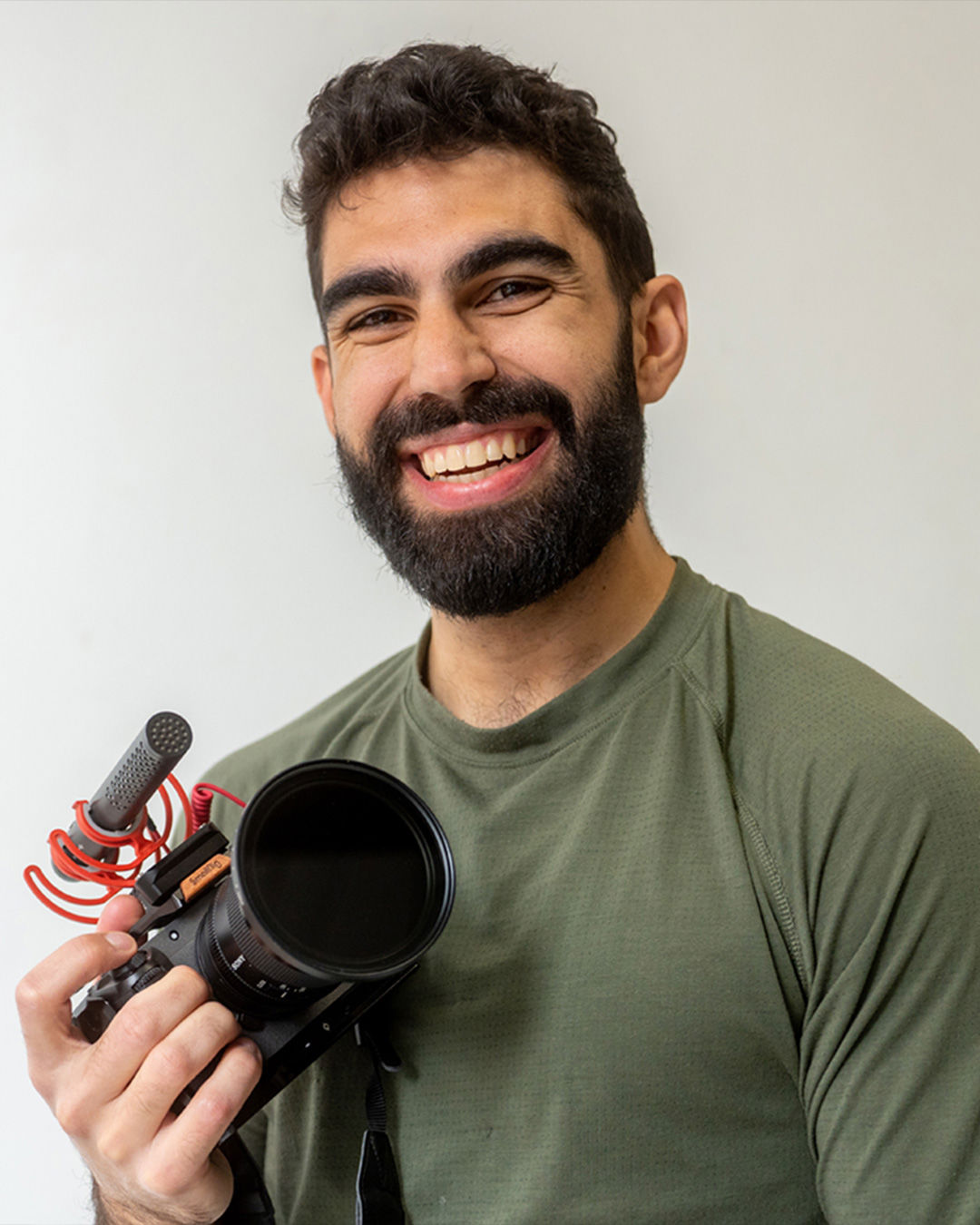 Gregor Reynolds
Content Creator
Gregor is a content creator that has over 9 years of experience publishing videos online for large audiences. Gregor works alongside brands, agencies, and celebrities to produce engaging, comedic short-form video. Gregor's produced branded content with Disney, ByteDance, Sony Music, Uber, FritoLay, Proactiv, and more! He's worked with the likes of Gordon Ramsay, Dan Levy, and the Scott Brothers.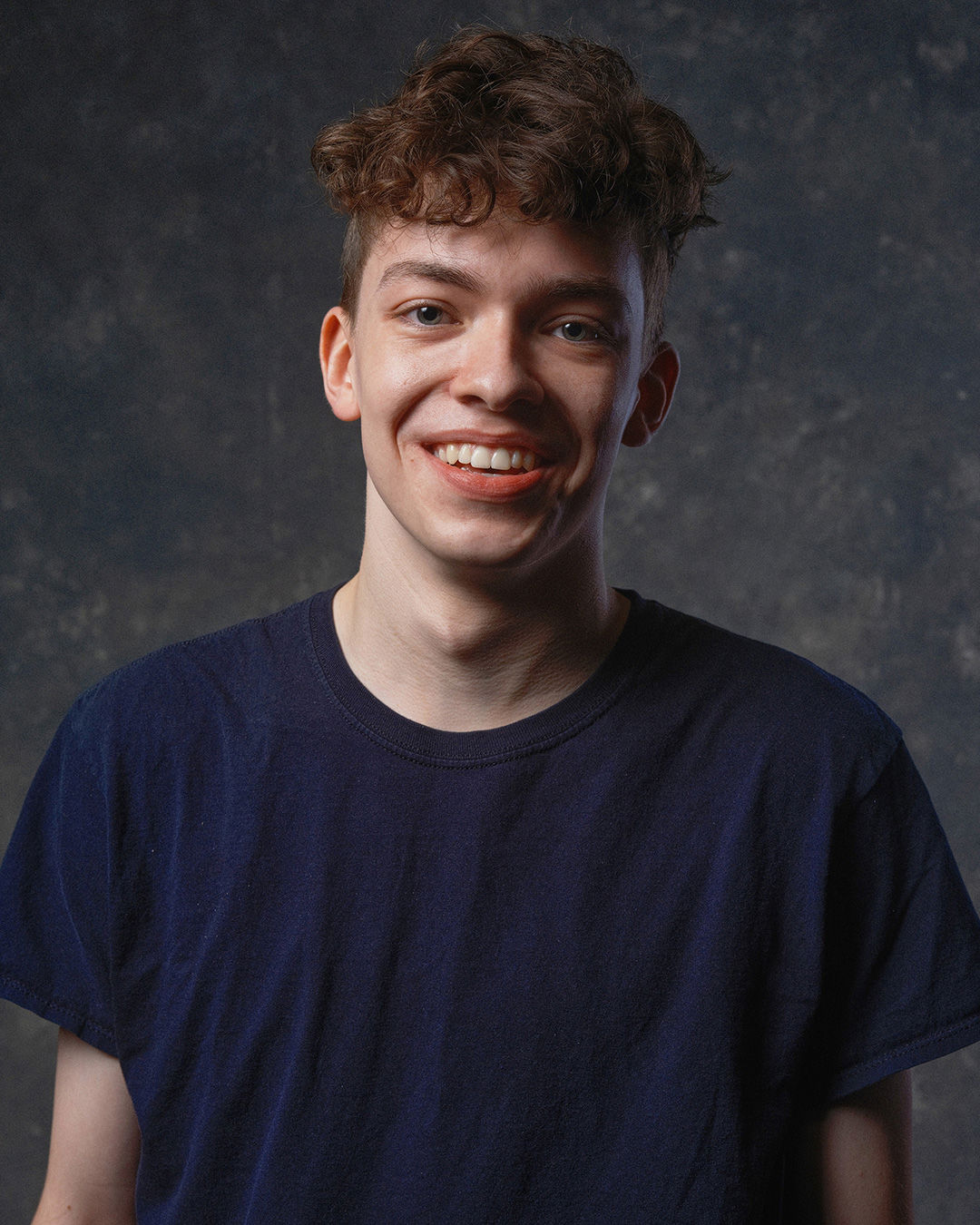 Bhumika Mehta
Freelance cinematographer and video producer
Bhumika is the founder and creator of The Writer Eats. She's a food and product photographer, videographer, and content creator for vegan, vegetarian and cruelty-free brands who digs oat lattes, food puns and dad jokes. She was born in India and grew up in Dubai before coming to Canada for uni, where she majored in marketing. Bhumika began documenting her food journey while she struggled with her mindset around food and body image. She learned the basics, experimented with different cuisines and posted her creations online, where her friends and followers began asking for the recipes. Her experience in marketing and discovering her love for food through a creative outlet like food photography has allowed her to expand her talent into videography, recipes, and content creation. She loves telling a brand's story through drool-worthy brand-aligned visuals! In a world littered with mediocre products, customers need to see what products look like and how they could experience them in order to make a decision. She does just that and helps elevate and grow businesses through brand-aligned, drool-worthy visuals that draw their customers' eye and create an impact in their lives. Her past clients have had products across Canada and the US, in cafes and grocery stores. She couldn't be more grateful for the path she is on because she's happy to turn her passion into a business and help others.
Sham Waran
Mother, businesswoman, creator
Sham Waran is a mother, businesswoman and a creator. Her business is intimately woven into the narrative of her life's experiences, forming the lens that she brings, fuelling her passion for building Sham Waran Luxury Hair Collection. Sham Waran Luxury Hair Collection is a luxury hair enhancement company that addresses the hair care needs of people that struggle with hair loss, whether from cancer, alopecia or other causes. In addition, the journey of being a daughter, wife, and mother has defined the ways in which Sham's labour - and women's labour in general - is understood as a journey that identifies the ways in which women exist and carve out our career paths.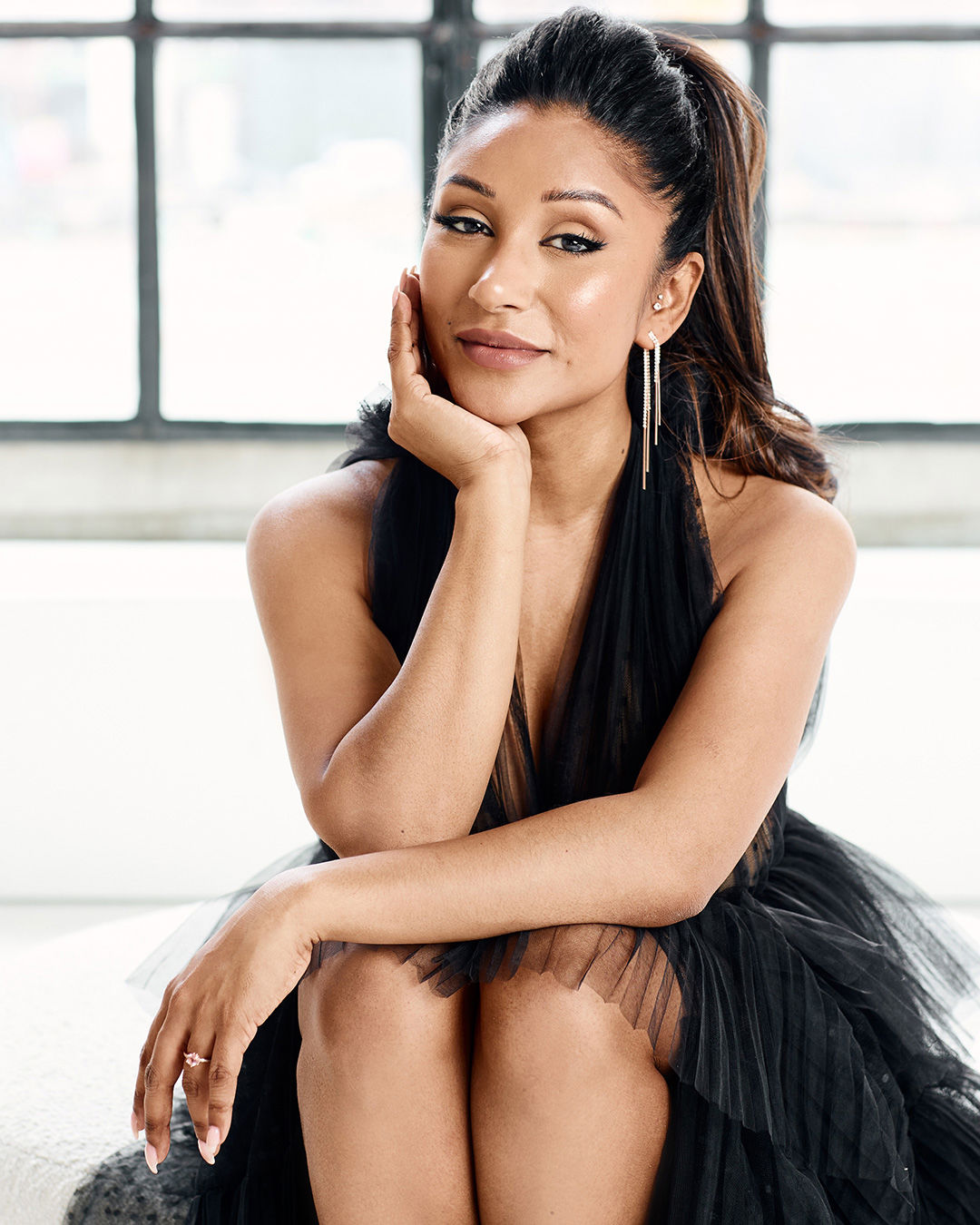 Dana Castro
Photographer
Dana Castro is a photographer specializing in branding and headshots based outside of Toronto. She is a Nikon lover and mom of 2 young boys. Dana loves connecting with her clients and getting them out of their comfort zone and in front of their ideal audience with bright and fresh images that tell a story about the person behind the business. Entrepreneurs are her niche and she is passionate about finding new ways to capture the spirit of her amazing and talented clients.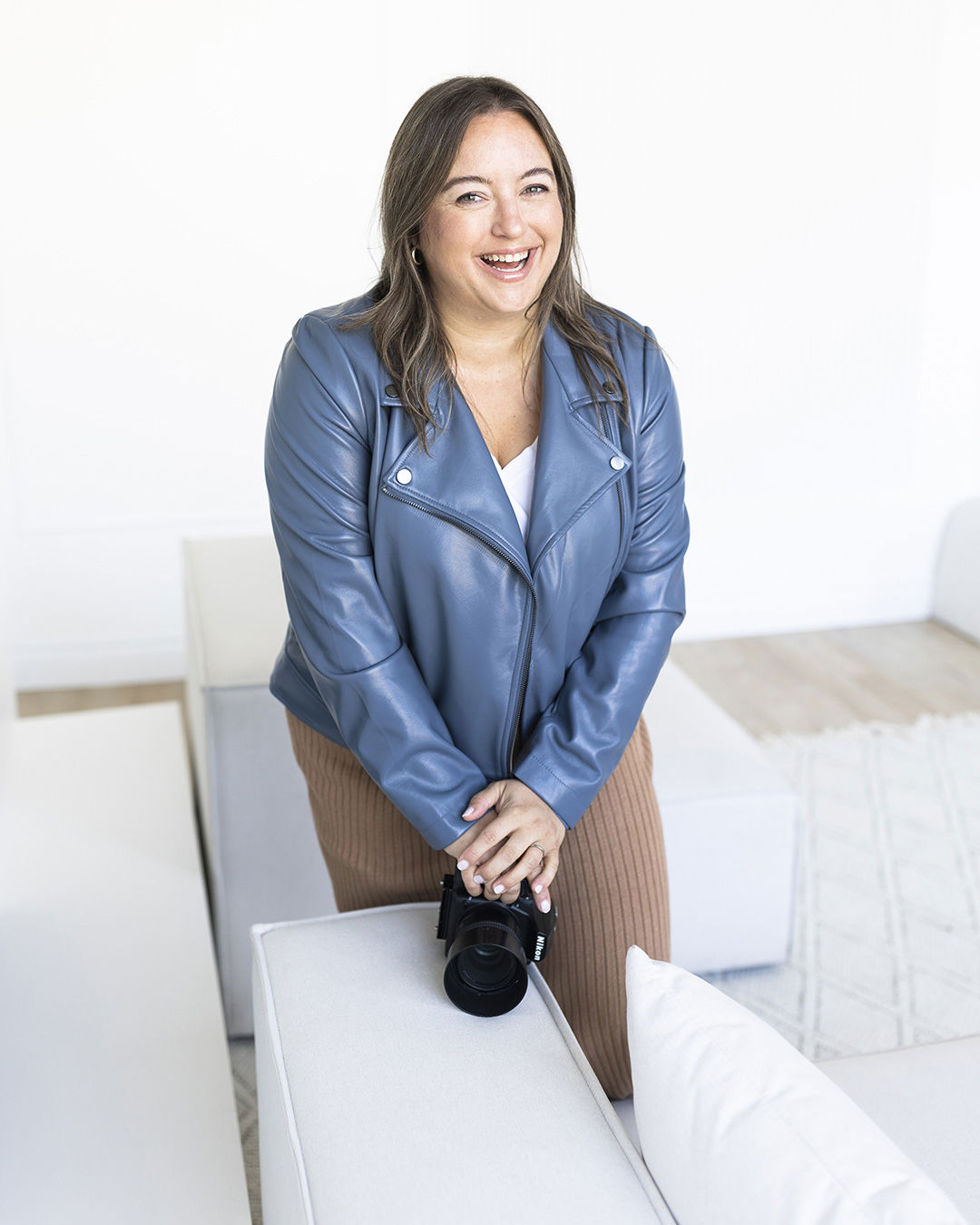 Anoshinie Muhundarajah
Choreographer, Dancer, and Movement Coach
Anoshinie is a Toronto-born Choreographer, Dancer, and Movement Coach. She is known for the way she captivates the audience through her creativity, musicality, and storytelling through movement. Anoshinie's training began at 5 years old with Bharatanatyam and continued on to explore and train in Bollywood, Street Styles, Heels, and Jazz Funk. This opened up her world to fuse her South Asian dance with Western movement, creating her own niche. As her expertise was being noticed across the globe, Anoshinie was invited to choreograph, teach, and judge worldwide. Her passion has made her an advocate for using the arts as a platform to connect with people while inspiring and empowering communities globally. She is a visionary and at the end of the day, all she wants to do is make you feel!
Anoshinie's credits include: The Juno Awards, Run the Burbs, Sneakerella, The Next Step, Reitmans, The Parker Andersons, BollyWed, Canada's Got Talent 2015, International Indian Film Awards (IIFA), AR.Rahman All Access Tour, Lilly Singh World Tour, Nordic's Dance Festival, Calgary Stampede, Avan Jogia, Raptors Half-Time Show, Pan-am Closing Ceremony, and TedX Talk.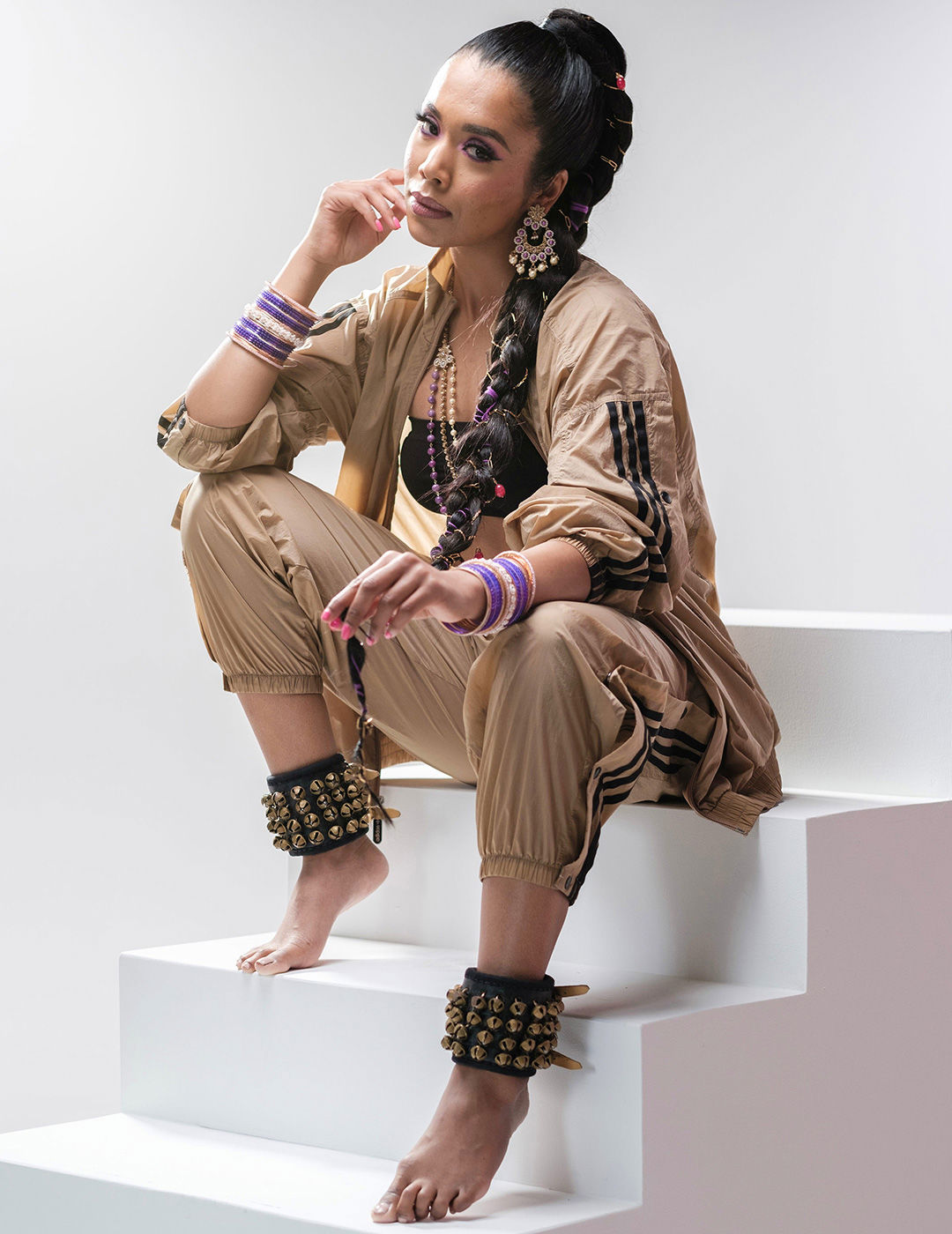 Nicole Shapiro
Freelance cinematographer and video producer
Nicole Shapiro is a freelance cinematographer and video producer under her company NSHAPS Productions, based in Toronto, Canada. Some of her achievements include producing an international campaign for Native Instruments, producing a national campaign for Bulk Barn and YMCA, and production managing for a national Nobis campaign featuring Simu Liu. Behind the lens she has created commercial spots for clients such as OLG, Mazda & adidas. She graduated with a Kinesiology degree in 2019 from Laurier University, and has since pivoted into film and uses this sport background to further her creativity and leadership. From pre-production all the way to final delivery of projects and campaigns, she's known for her attention to detail and "outside-the-box" thinking. She makes it a priority to create a space that fosters good energy and communication for successful productions.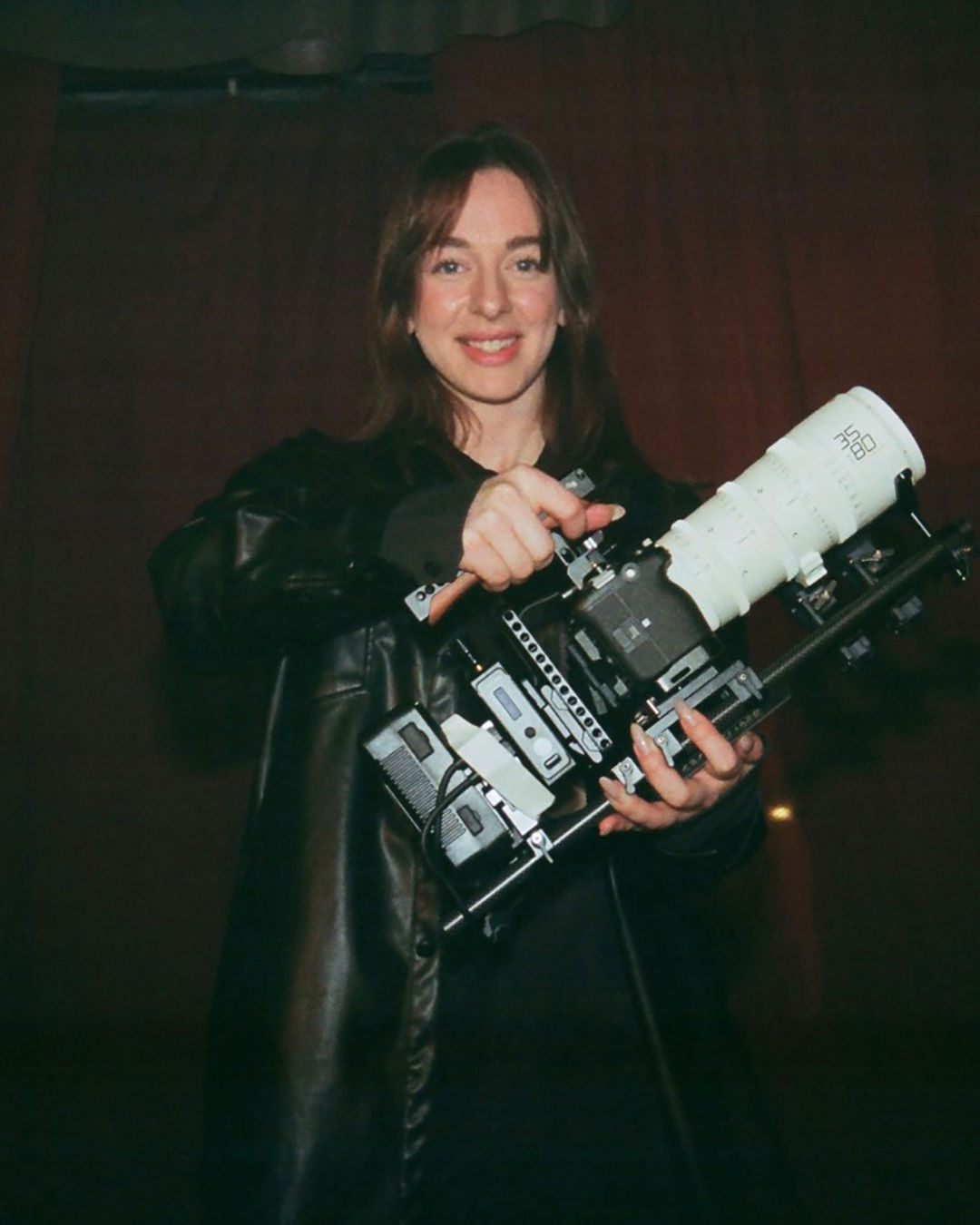 O'shane Howard
Commercial Photographer and Director
O'shane Howard is a Commercial Photographer and Director based in Toronto. His early experience in the industry as a model introduced him to various creative roles, leading into photography & video editing before taking a leap of faith into full-time shooting, devoting himself entirely to building connections and establishing his unique perspective. O'shane prioritizes emotion and culture in his imagery, often evoking solid sentiments that resonate, leaving the viewer wanting to learn more. O'shane has been featured by Love Magazine in '9 Black Photographers You Need To Know Now' and by BuzzFeed as one of '27 Black Canadians You Should Be Following On Social Media'. His work has appeared in publications such as, Vogue Italia, CNN Africa, CBC Life Fashion Magazine.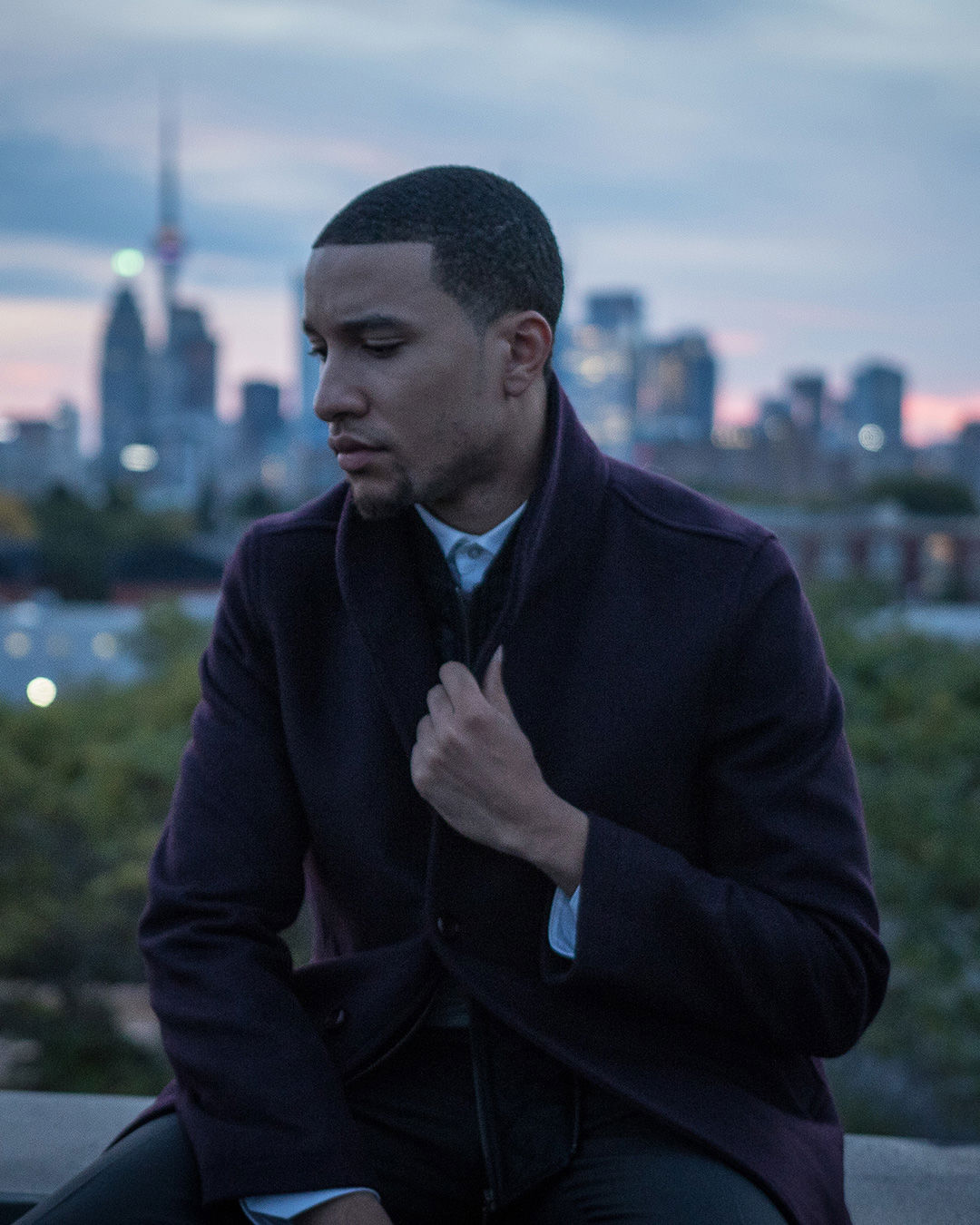 Chrris Lowe
Director, Editor and Photographer
Chrris Lowe is a Toronto-based Director, Editor and Photographer with a focus on branded documentaries that are both visually driven and injected with deep authenticity. Her stories, both film and photo, are curiosity led and explore humanity in a way that leans into a distinct documentary style of storytelling that can be adapted to any project be that commercial, music video, editorial and everything In between. Chrris uses her varied experience in photography, filmmaking and interviewing to craft striking worlds that intentionally explore the human experience in a way that feels raw, engaging and honest. She leaves viewers feeling empowered to ask more questions and do further exploration on their own.
Sydney Rey
Freelance Journalist, Copywriter, Freelance Model
Sydney Rey is a multifaceted creative who carries a variety of skills under one umbrella. Her skill sets embrace her passion for storytelling which has stirred her towards a career in journalism. Her penchant for traveling has helped fuel her love for creative writing and journalistic expression. She's worked with Complex Canada, MarketWatch, Yahoo Finance, Yahoo Lifestyle, ByBlacks and many more.
A lifelong interest in fashion has encouraged her to explore opportunities in modeling and work with many brands to bring their creative direction to life. She's worked with various brands such as: Footlocker Canada, Mackage, UGG Canada, BMW Canada, Real Sports Apparel, Rude Vogue, Adidas, Ciroc, Get Fresh Company, DSW Canada and more.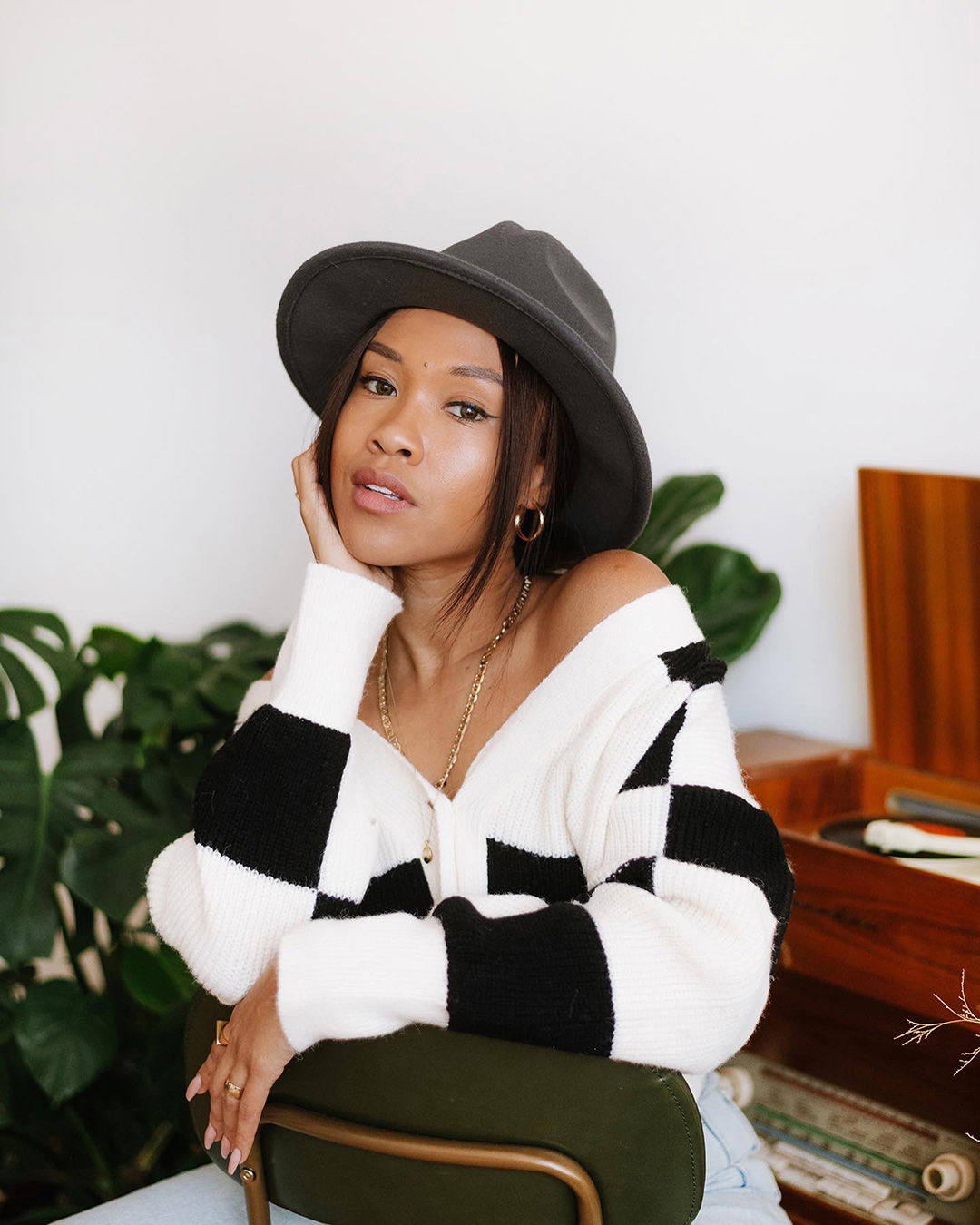 New artist featured each week
Each week we feature one creative to showcase their work and dedication to their craft. Subscribe for updates!